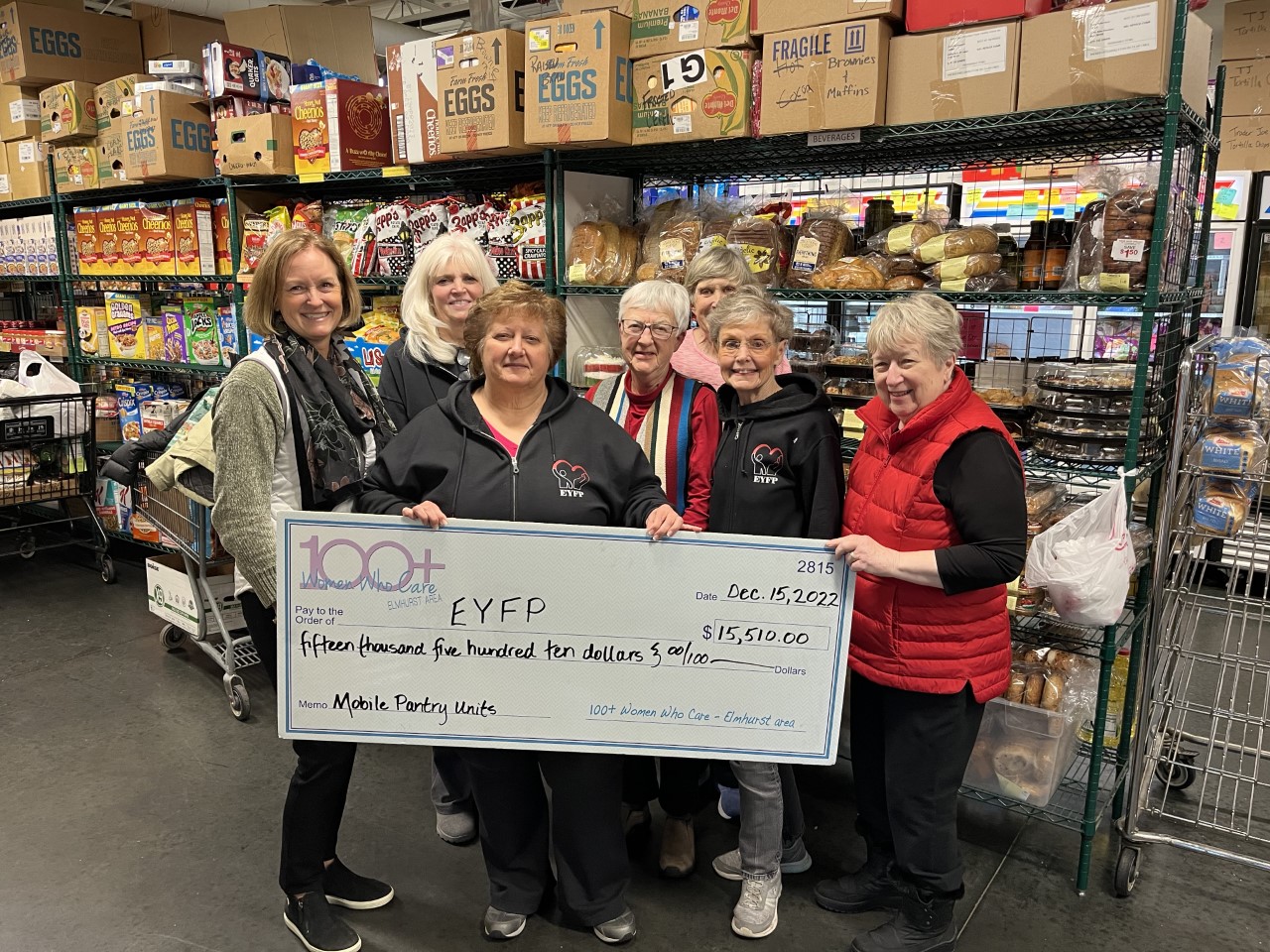 Wow, can you believe it?! This November, the 100+ Women Who Care will celebrate ten years as a giving circle, offering support to numerous local 501c3 non-profits in Elmhurst and the surrounding community.
The next meeting is Monday, Nov. 6 at 7 p.m. at Angelo's Ristorante, 247 N. York Rd. Registration begins at 6:30 p.m. The group will be joined by members from Roots and Wings, last quarter's recipient, to hear more about the great work they are doing and how they are using the donation.
If you are unfamiliar with 100+ Women Who Care, it was developed to help women come together in their charitable contributions. Women may only be able to donate $100, but when 100 women come together with $100 each, it makes a considerable impact on a charity. During the quarterly meeting, typically three members share stories about needy not-for-profit organizations and the group takes a vote to decide which charity will receive the contribution. Each person writes her own personal check directly to the charity, which is helpful at tax time. At the end of the year, after four meetings, each participant will have donated a total of $400, which most people not only find manageable but also a decent donation to write off the taxes. The beneficiary of the funds receives $10,000, often more because the Elmhurst group has grown to beyond 100 members.
Please consider putting your name in the hat to present a charity. If you do plan to present, it would be helpful for us if you can let us know in advance by email as it helps us to confirm the 501c3 charitable designation ahead of time.
For your benefit, there is a document that offers suggestions on preparing a presentation.
As always, bring a friend to the meeting. All are welcome! See you on Monday, Nov. 6.