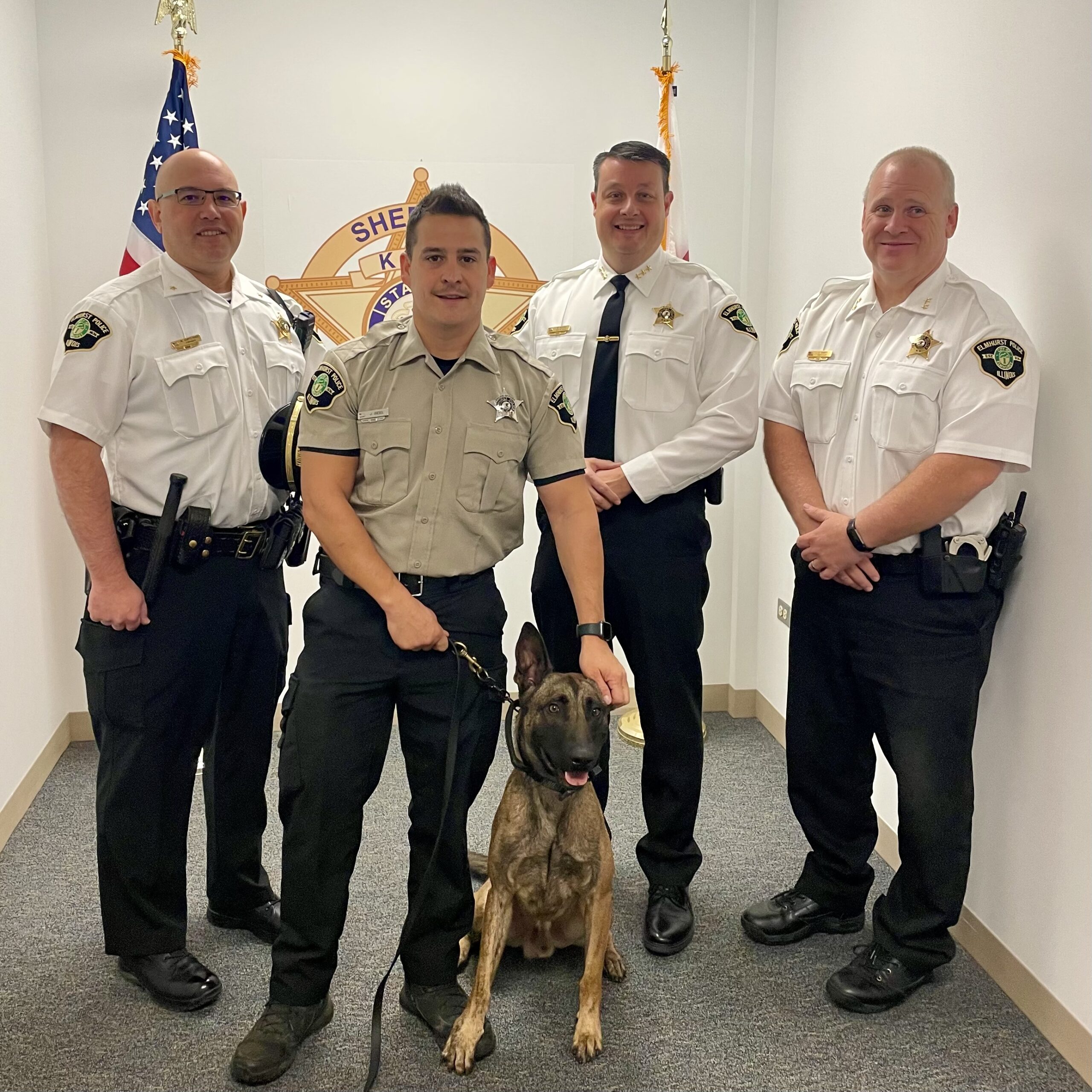 At the Elmhurst City Council on Monday, Oct. 16, the City's newest K9 "Tommy" was sworn-in, becoming an official member of the Elmhurst Police Department. Tommy and his handler, Officer Jason Giesel, graduated from the Kane County Sheriff's Police K9 Academy. The K9 academy is an intensive eight-week training program to pair Officer Giesel and Tommy together as working partners.
Tommy is a 22-month-old Dutch Shepherd/Malinois mix and is trained in tracking, drug detection, and handler protection. Tommy is from the Netherlands and lives at home with Officer Giesel when they are not patrolling the streets of Elmhurst.
Officer Giesel and Tommy join the current K9 team Ozy and Officer Brandt Cappitelli to staff the Elmhurst PD K9 Unit. Each K9 officer works an alternating schedule to provide consistent K9 services to the City each day. K9s Tommy and Ozy will train together once every two weeks to build a strong department team.
Elmhurst Chief of Police Michael McLean had this to say: "The Elmhurst Police Department has had a strong K9 team for over 25 years, with numerous successful searches for missing persons and fleeing suspects. I look forward to Officer Giesel and K9 Tommy further enhancing public safety in Elmhurst with their services."