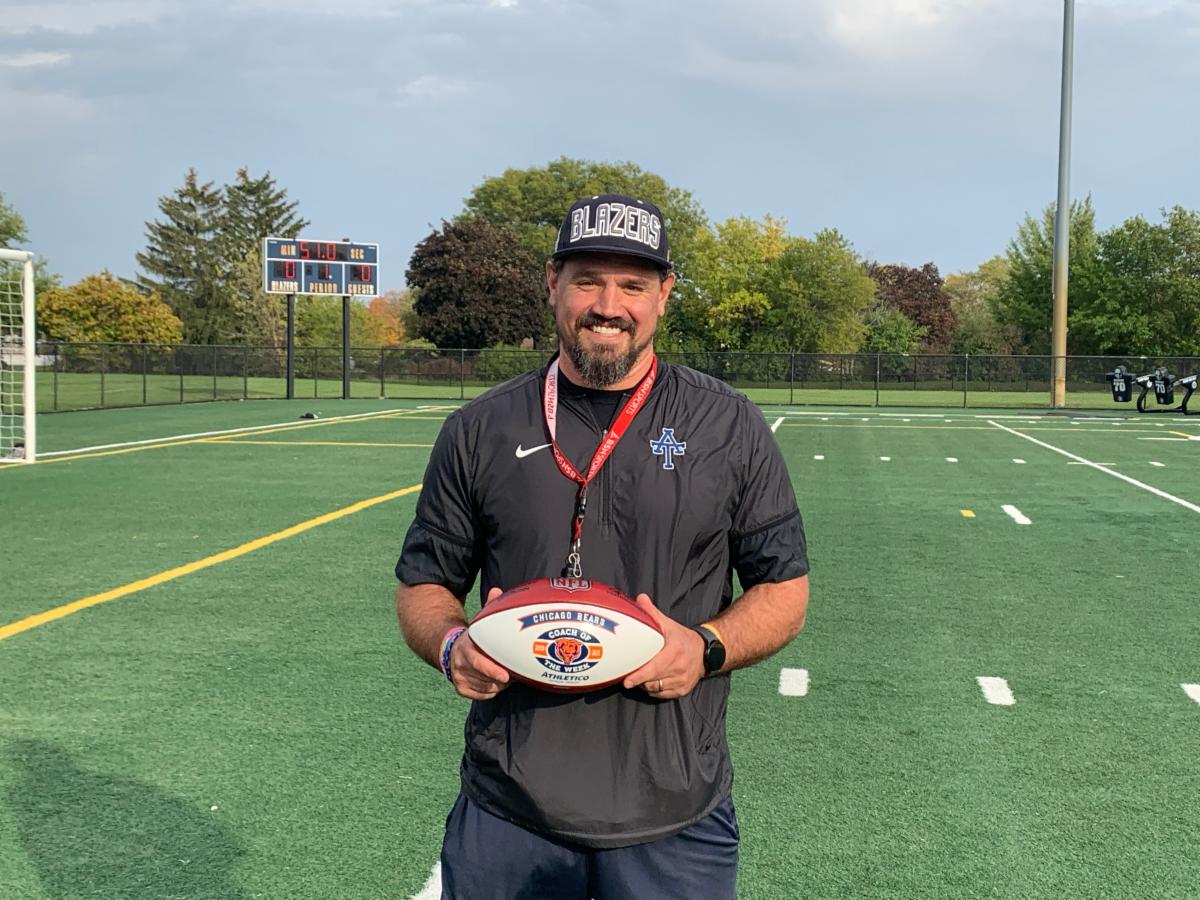 On Oct. 18, Addison Trail Head Football Coach Chris Bazant was recognized by the Chicago Bears, who named him as the "High School Coach of the Week" for week 8.
Under Bazant's leadership, the Addison Trail Football Team has secured a spot in the Illinois High School Association (IHSA) Playoffs for the first time since 2014. Bazant became head coach in 2020 and knew it would be a challenge, as the team only had three winning seasons in the past 17 years. Bazant and his staff focused on rebuilding the Blazer program by investing in the youth football programs. They provided opportunities for their players by exposing them to experiences they wouldn't have had otherwise such as participating in the Bears Nike 11-On competition and various off-the-field team-building activities.
The "Coach of the Week" program was launched in 1996 and honors outstanding Illinois high school coaches, who develop players' football skills and knowledge, character, leadership, discipline and teamwork abilities. Coaches are nominated by a panel of local high school sports journalists, and winners are selected each week from Aug. 25 to Oct. 21. Since the program's inception, the Bears have donated more than $369,000 to Illinois high schools in support of their football programs.