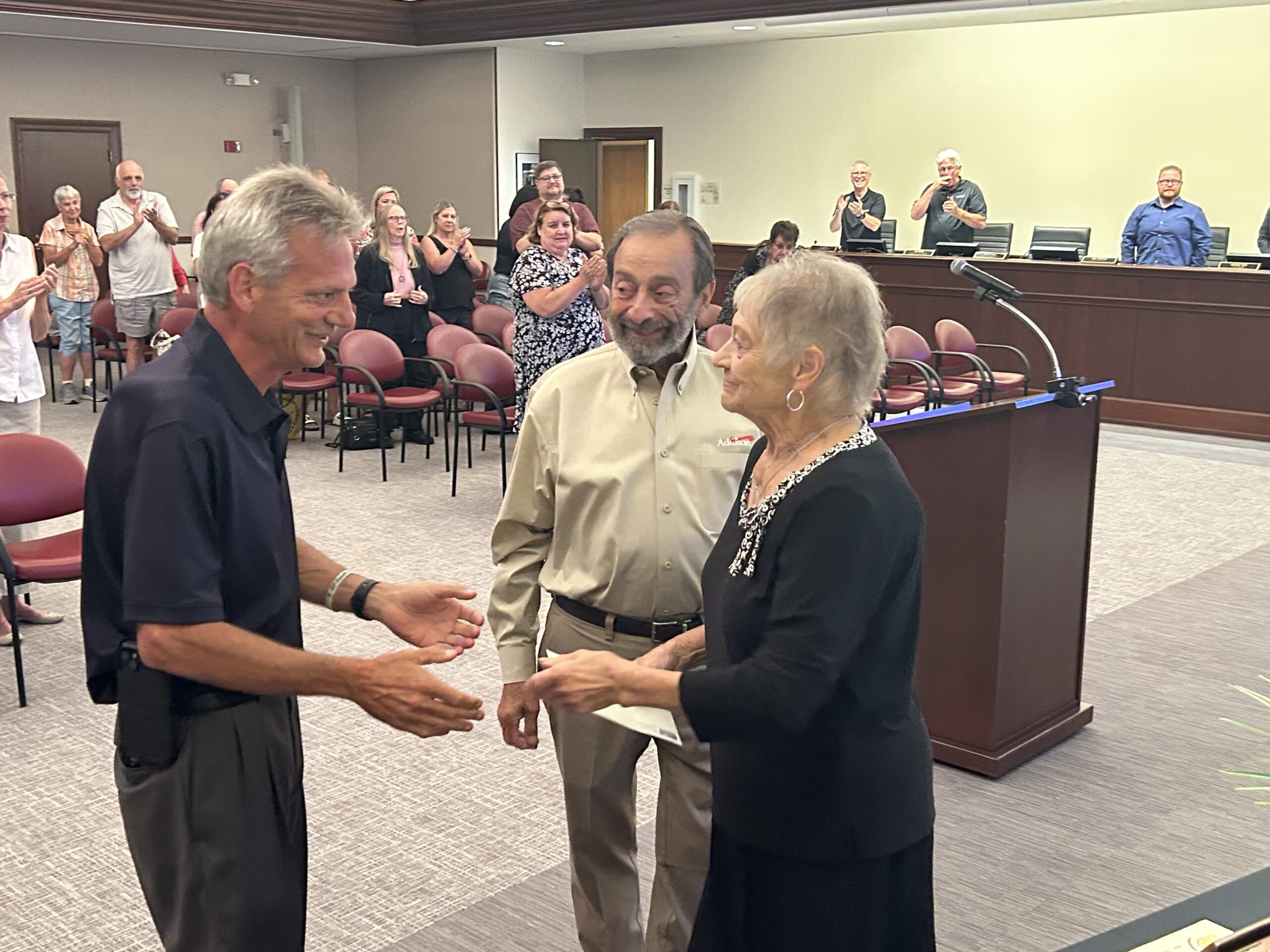 On Tuesday, Sept. 5, Addison Mayor Rich Veenstra, members of the Village Board, and the entire Addison community honored Judy Socha for her tireless leadership of Addison's national-recognized blood bank program.
    During Socha's tenure as chairperson of the Blood Bank Commission, established in 1976, Addison's community blood drives have collected more than 36,000 pints of blood, helping to save the lives of over 100,000 people.
    The next blood drive in Addison will be on Saturday, Nov. 25 from 8:30 a.m. to 1:30 p.m. at the Addison VFW Post 7446 Hall, 446 West Lake Street.  Appointments are encouraged.  Interested donors may call 630-628-1959 to schedule an appointment.
    Each year, the Blood Bank Commission conducts five community blood drives and a student blood drive at Addison Trail High School.
    In addition to the Village Board's recognition, Mrs. Socha has been honored for her work by the Illinois Coalition of Community Blood Centers, Mid-America Chapter of the American Red Cross, America's Blood Centers' Larry Fredrick Award, LifeSource Blood Services, Lions Club, American Association of University Women, Knights of Columbus, American Association of Blood Banks, Veterans of Foreign Wars, and YWCA of Metropolitan Chicago.