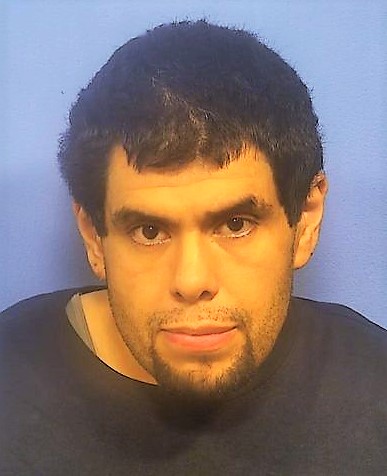 DuPage County State's Attorney Robert Berlin and Addison Director of Police Timothy "Bill" Hayden have announced that bond has been set for an Addison man accused of setting fire to an acquaintance's car that was parked just feet from an occupied apartment building.
Ernesto Hernandez, 34, appeared in bond court where Judge Daniel Guerin set bond at $500,000.
Hernandez is charged with one count of aggravated arson (Class X felony) and one count of arson (Class 2 felony).
On Wednesday, Aug. 2 at approximately 2:30 a.m., the Addison Fire Protection District responded to a call in the 100 block of S. Villa Ave. for a report of a car on fire. Following an investigation, Addison police identified Hernandez as the individual who allegedly set the car on fire.
It is alleged that prior to the arrival of the fire department, Hernandez approached the car, a 2007 Mazda 3, where he lit a paper napkin that he had doused with STP motor oil. He then set it on fire and threw the napkin through an open window into the car's interior, causing damage to both the car and to a nearby apartment building.
At approximately 12:30 p.m. the same day, Addison police officers conducted a traffic stop on a car occupied by Hernandez as it left the apartment complex. He was taken into custody at that time without incident.
"This crime needed an immediate response from the Addison Police Investigative Unit, which swiftly solved this crime and brought the perpetrator to justice," Hayden said.
Hernandez's next court appearance is scheduled Wednesday, Aug. 30 for arraignment in front of Judge Guerin.