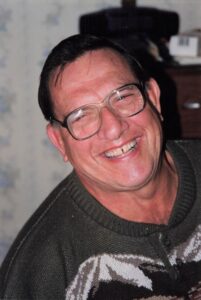 William E. Friberg, age 94, passed away peacefully at his home in Elmhurst, Illinois on July 4, 2023.
Born to the late Einar and Thorborg Friberg (nee Swanson). William graduated from Amundsen High School in Chicago, Illinois, followed by receiving his bachelor's degree from Illinois Wesleyan University, and his master's degree from Northwestern University. For over 30 years, William enjoyed his time as a teacher, coach, athletic director, and administrator for the Leyden High School district. After retiring from Leyden, he began BEAR Awards, a successful trophy and awards business. William was a longtime active member of Epiphany Evangelical Lutheran Church and the Epiphany Men in Mission organization, as well as offering his time as an Alderman for the Elmhurst City Council. He was also a loyal Bears and Cubs fan.
William was married to his late wife, Mary Ann Friberg (nee Anich) for 64 wonderful years. He is survived by his children, Michael Friberg and Michelene (Michael) Peterson; grandchildren Michael Mellinghausen, Nathanael (Tehani) Haggard, Benjamin Haggard, Grace Barrus (Stephen,) Lillie Haggard, Joel Haggard, and Samuel Haggard; and great-grandchildren Amelia Barrus and Noah Barrus.
He had many interests, but he will be remembered most as being a loving and devoted husband, father, grandfather, and friend to many.
A memorial service will be held on Saturday, July 29, 2023 at 11 a.m. at Epiphany Evangelical Lutheran Church, 314 W. Vallette St., Elmhurst, Illinois. Interment at St. Peter's Cemetery in Elmhurst.
Donations may be made in William's name to the Epiphany Lutheran Church Men in Mission organization, www.epiphanyelmhurst.org/online-giving.html, or 314 W. Valette St., Elmhurst, Illinois 60126.
Arrangements in care of Elmhurst Community Funeral Home – THE AHLGRIM CHAPEL. For info, www.elmhurstfh.com or (630) 834-3515.