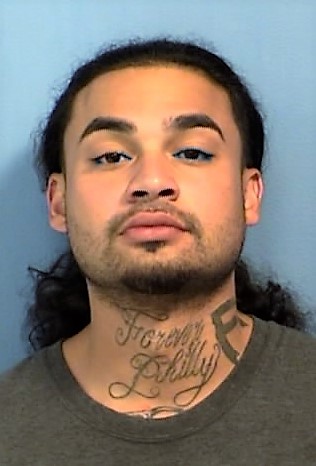 DuPage County State's Attorney Robert Berlin and Villa Park Chief of Police Michael Rivas have announced that bond has been set for an Addison man accused of leading police on a high-speed chase.
Nikko De Pasquale, 29, appeared at a bond hearing where Judge George Ford set bond at $75,000.
De Pasquale is charged with two counts of aggravated fleeing and eluding a police officer (Class 4 felony) and multiple petty traffic offenses.
De Pasquale is currently on parole for unauthorized use of a weapon by a felon (Class 2 felony) and on escape charges (Class 3 felony).
On Thursday, July 6 at approximately 11:57 p.m., officers with the Villa Park Police Department observed a red 2002 Pontiac Coupe traveling northbound an Ardmore Avenue disobey a stop sign at a high rate of speed at Jackson St.
Officers activated their emergency lights and sirens and attempted to initiate a traffic stop. It is alleged however that instead of pulling over, De Pasquale made a U-turn and accelerated away from the officers. It is alleged that De Pasquale reached speeds of more than 89 mph in a 25-mph zone. It is further alleged that after officers successfully deployed a mobile stop stick which deflated the rear passenger tire, De Pasquale continued to lead officers on a pursuit onto eastbound I-290.
It is alleged that De Pasquale continued on the expressway when a second mobile stop stick was used to deflate the front passenger tire. It is further alleged that De Pasquale exited I-290 at the North Ave. exit in Elmhurst, drove into Northlake, made another U-turn and re-entered I-290 westbound. After entering the expressway, the vehicle came to a stop near York Street, where officers took De Pasquale into custody.
"Unfortunately, we have yet to see a significant decrease in the number of cases involving defendants fleeing from police," Berlin said. "This type of conduct is extremely dangerous and puts not only the driver at risk, but also puts the police officers involved and the public in harm's way. Again, I urge all motorists, if you see flashing lights behind you, pull over."
"The law enforcement community and citizens in DuPage County will not tolerate the dangerous alleged actions committed by the defendant," Rivas said. "When an offender drives away from the police at a high rate of speed, there is a complete disregard for the lives of those around them.
"The Villa Park Police Department is committed to going after, and arresting, all who jeopardize the safety and welfare of this community and surrounding communities. We are all in this together to maintain a safe way of life for all. We would like to thank the brave actions of our officers, as well as the actions of the Elmhurst Police Department, and Addison Police Department for their assistance."
De Pasquale's next court appearance is scheduled Monday, July 31, for arraignment in front of Judge Daniel Guerin.