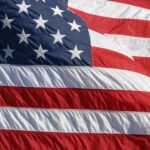 By Dee Longfellow
For The Independent
Voter turnout was reported as 19.37% at press time. Early Voting Ballots as of Tuesday evening at 11:40 p.m. totaled 21,890. Vote-By-Mail Ballots received so far as 35,548, out of 80,380 mail ballots requested. All Vote-By-Mail ballots were required to be postmarked on April 4 and must be received by the Election Commission by Tuesday, April 18. After those votes are tabulated, the Election Commission will be able to do a complete and final count of the vote to make the results official. Until the election is certified, there could be changes in the number of votes up until that time and the outcome could change in tight races.
In Addison, three Village Trustee positions were uncontested, leaving Maria A. Reyes (1,211), Tom Hundley (1,204) and Dawn O'Brien (1,100) to fill the seats. Frank Angiulo (1,088) and Michael "Cap" Capizzano were unopposed in the race for Addison Park District.
In Addison School District 4, five persons entered the School Board race for one of three
Seats available. Top vote recipients were Eddie Castillo (1,056), Dave Williams (998) and Sergio Ruffolo (953). Others in the race were and Daniel Alexander Medina (877) and Evdoxia Ioanna Gonzalez (474).
DuPage High School District 88 had five individuals vying for one of four seats on the Board. The victors included Amy Finnegan (4,125), Donna Craft Cain (3,676), Daniel Olson (3,528) and Gail Galivan winners over Mubasher Max
In Bensenville, six persons ran for one of three seats open for Village Trustee. Top vote-getters were Rosa M. Carmona (788), Nicholas R. Panicola, Jr. (799) and Maria T. Frey (742), which left Christopher McCullough (486), Valarie Special (450) and Julia Styrczula (472) out of the running. In the race for Bensenville Park District Commissioner, Christopher Hernandez (845) beat Dejan Gakovic (747) for a regular term. Nancy Gibbs (994) won the race against Nancy M. Panos (603) for an unexpired two-year term.
In Bensenville, Fenton High School elected Juliet Rago to fill an unexpired term. In the regular race, four persons were running for three available seats. Those who prevailed were Cary D. Lewis (1,379), Reid Goodrich (1,311) and Leonel T. Figueroa (1,281). Kit Tingpalpong fell short receiving just 1,099 votes.
NOTE: All the tabulations in all races are still unofficial at this time. Updates to this story will be provided when information is made available.