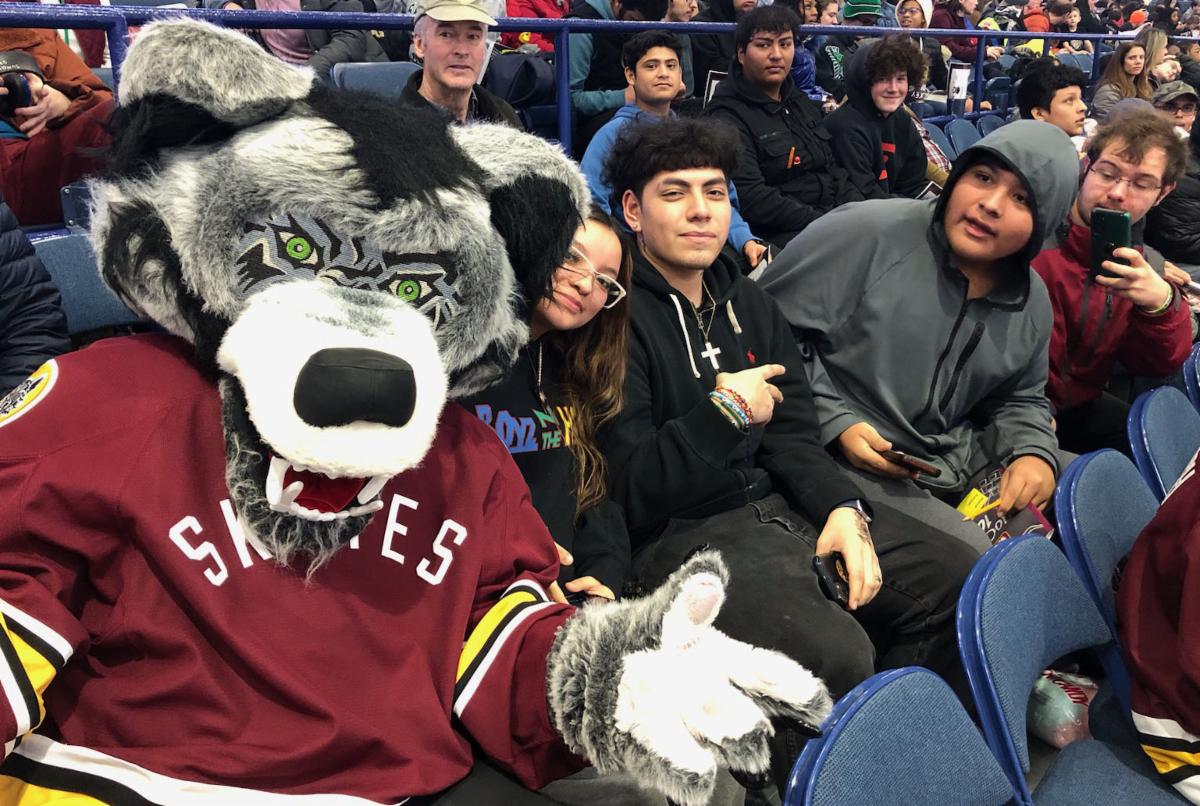 On Monday, Feb. 13, 13 Addison Trail students attended a presentation hosted by the Chicago Wolves ice hockey team about working in sports and entertainment.
    Those students are enrolled in Addison Trail's School to Work and Pre-occupational classes, taught by teacher Stacey Puccini, which provides pupils with real-world experiences through visiting local businesses and meeting with career professionals.
    During their visit to Allstate Arena in Rosemont, students met with Jon Sata, president of business operations for the Wolves, who discussed various career opportunities available in the sports and entertainment field such as marketing, ticket sales, concessions, event staff, video/music production, fan services, maintenance and more.
    Students then watched the Wolves compete against the Milwaukee Admirals, which allowed them to see firsthand how those jobs operate.
    The event was chaperoned by Addison Trail special education teacher Freddy Crone and vocational coach Robert Portillo.