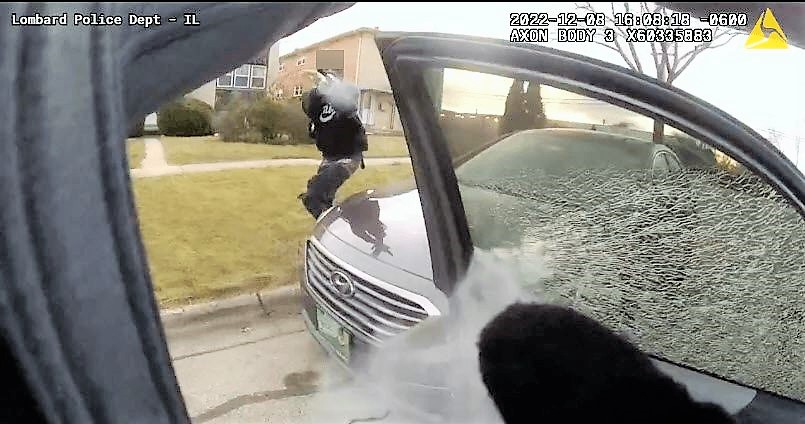 At approximately 4:05 p.m. Thursday, Lombard police responded to a call for an armed robbery in progress at a retail store in the 0-100 block of W. Roosevelt Road.
Responding police officers encountered two male suspects in the vicinity of Ann Street and Lincoln Street.
A preliminary investigation shows one suspect opened fire on the police officers.  Police returned fire, and one officer was struck and one suspect was struck.  Both the suspect and the police officer were transported to an area hospital.
The male suspect was declared deceased, and the police officer remains hospitalized. The injured police officer is a 33-year-old, six-year veteran of the Lombard Police Department.  The officer underwent surgery Thursday night and is in stable condition as he continues to recover at an area hospital.
A second suspect is currently in custody with charges pending.
The DuPage County Metropolitan Emergency Response and Investigative Team (MERIT), the Public Integrity Unit, and the DuPage County State's Attorney's Office were immediately notified and have begun an independent investigation into the incident.
No further details are available at this time.