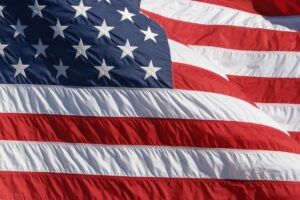 Conroy elected County Board Chair; Casten tops Pekau; Duckworth, 'Raja' hold seats
By Dee Longfellow
Many Republicans were silent and shocked as the polls closed and the numbers came rolling in on Tuesday, Nov. 8, as the Democrats won race after race and even firmly established Republicans began to fall.
Starting with federal races, Democrat Tammy Duckworth handily won re-election to her seat in the U.S. Senate, garnering more than 56% of the vote. In the U.S. Congressional races, District #6 elected Democrat Sean Casten with 58% of the vote over Republican Keith Pekau's 42%. No surprise in the 8th Congressional District as the popular Democrat Raja Krishnamoorthi handily defeated his Republican challenger Chris Dargis by roughly 28,000 votes.
In the state of Illinois, again it was no surprise to see incumbent Governor JB Pritzker walk away with 55% of the vote over Republican challenger Darren Bailey. Libertarian candidate Scott Schluter barely blipped the radar with 10,637 votes, or 3.22% of the vote.
Democrat Alexi Giannoulias beat Republican Dan Brady for Illinois Secretary of State by about 40,000 votes and Kwame Raoul remains Illinois Attorney General, receiving almost 55% of the vote total.
Speaking with Republicans
As of about 11 p.m. Tuesday evening, Republican incumbent Deanne Mazzochi was just 300 votes ahead of Democrat Jen Ladisch Douglass for State Rep in the 45th District. Mazzochi is an Elmhurst resident. In the 46th District, Republican Robert R. Stevens was defeated by Villa Park resident Democrat Diane Blair-Sherlock who received almost 56% of the vote.
Many of the Republican candidates commented on how the Democrats had simply just outspent them, implying the Democrats "bought their victories." Others blamed the new redistricting map.
In an exclusive interview with the Independent, Stevens said on the record that he spent $1.27 per vote, while his challenger and eventual winner Diane Blair-Sherlock spent $18+ for each.
Mazzochi had this to say:
"I think the results you are seeing tonight are indicative of the fact that we have a lot of split districts and DuPage County is also a split County, so that's why there's a lot of races that everybody knew were going to be hard-fought in the middle and that's where a lot of these races are rising and falling."
County Board early results
Democrat Deb Conroy will take the lead at the DuPage County Board, after besting Republican Greg Hart for the County Board Chair's seat, previously held by Dan Cronin.
In County Board District #1, the top vote-getters were Democrat Michael L. Childress, who received 21,616 votes, Republicans Sam Tornatore, 19,584 and Cindy Cronin Cahill, 18,743.
In County Board District #2, the two who appear to have earned the seats are Democrats Yeena Yoo and incumbent Elizabeth (Liz) Chaplin. The third seat is too close to call at press time, as Democrat Paula Deacon Garcia and Republican Sean T. Noonan were within 500 votes of one another.
NOTE: All results in this article were taken from the DuPage County Board of Elections web site and are unofficial. Official results will be published when made available, meanwhile readers are welcome to visit dupageresults.gov.