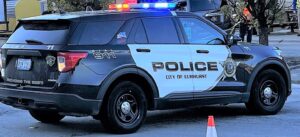 Second fatal train accident in last two weeks
On Monday, Oct. 24, 2022 at approximately 1:14 p.m. the Elmhurst Police and Fire Departments were dispatched to Park Avenue between Myrtle Ave. and Cottage Hill Ave. for a report of a pedestrian struck by a train.  Upon arrival, responders located a deceased female in her 20's that had been struck by an eastbound Metra passenger train on the Union Pacific Railroad tracks east of Myrtle Avenue crossing.  Witnesses reported observing the woman stepping onto the tracks from an area east of the crossing as the train approached.
 Evidence at the scene indicated that the victim is a 21-year-old Warrenville woman and Elmhurst University student. There were no other people injured as a result of this incident. 
The incident remains under investigation by the Elmhurst Police Department, the Metra Police Department and the DuPage County Coroner's Office. Anyone with information regarding this incident is asked to contact the Elmhurst Police Department at (630) 530-3050. 
The previous fatal train accident occurred on Monday, Oct. 10, 2022 at approximately 3:10 p.m. near the south platform area of the Elmhurst Train Depot. The victim in that accident was identified as Rashad Oliver, a 31-year-old Lombard resident.