Theodore William Arey, 94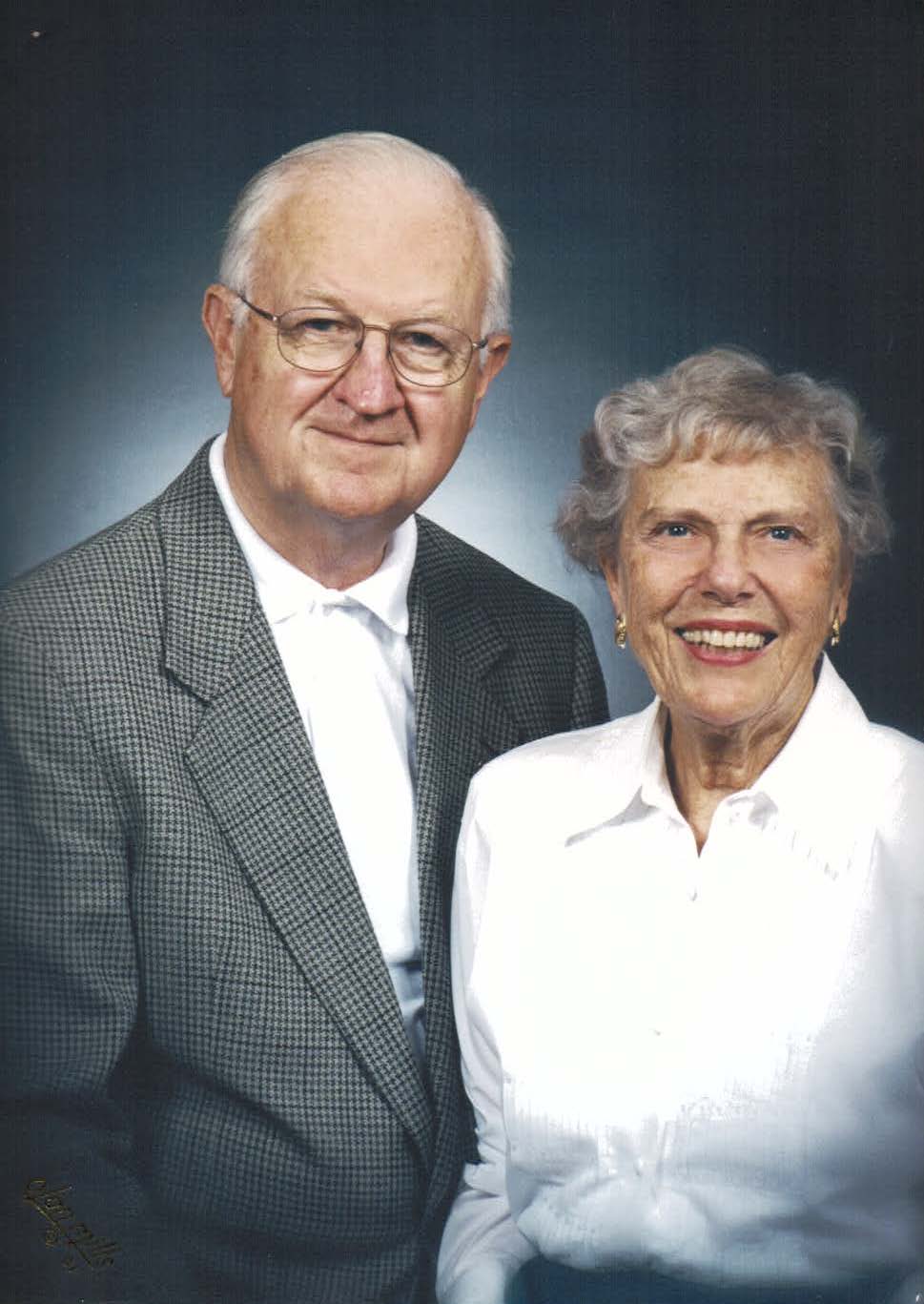 Theodore William Arey, beloved husband of Virginia, passed on peacefully Monday morning, Feb. 1 at the age of 94.  Ginny lives on at Lexington Square Retirement Community where the couple was much loved by the caring staff.
Ted was born in Cincinnati on May 27, 1926.  He grew up in Oak Park with older siblings Ed and Sue plus Wally and Fran. In his reminiscence, "This is my life, so far…" he fondly recalled his childhood playing baseball in a vacant lot, "gorilla hockey" on roller skates and listening to the radio while drawing at the kitchen table.  He continued to draw and paint into his final years.
Though their lives end separately, their story can only be told together.  Ted and Ginny met in Mr. Coletti's History class at Oak Park High School in 1943. They fell in love.  If not for World War II, their married life, a rich and happy one, would have begun much earlier.
The day after graduating from high school Ted enlisted, along with many of his friends, in the U.S. Navy.  He served as a signalman on the U.S.S. Relief, a hospital ship, in the Pacific where he survived seasickness, kamikaze attacks and a typhoon that "swallowed up" ships.  He briefly but memorably toured China after the Japanese surrendered.  It should also be noted that Ted is one of the only WWII veterans who enjoyed eating Spam decades after the war ended.
Two years to the day after enlisting, Ted came home to the girl he loved and married Ginny on August 16, 1947.  Ted spent his career in the insurance business where he eventually co-owned a small agency in Glen Ellyn specializing in group health insurance.  Ted and Ginny were active members of Redeemer Lutheran Church where they enjoyed singing in the choir.  Ted served as president of Redeemer from 1979 to 1981 and was a foundation chair for Lutheran Child and Family Services of Illinois.
Ted and Ginny raised their family in Elmhurst where they lived for 31 years.  As he wrote, "we have three kids who have all turned out fine, all as different as can be, and all doing what they are best suited for."  Ted's enthusiasm and good fortune in playing the stock market led him to purchase vacation homes in Green Valley, Ariz., and Door County, Wis., where he relaxed with family and friends.
The Elmhurst Rotary Club was his second great love.  A member for more than 50 years, he served in many leadership positions including President of the local chapter, Chair of the Polio Eradication Campaign, and District Governor.  He made an indelible contribution to Rotary lore when he added a fifth measure to the FOUR WAY TEST of the things we think, say or do:
*  Is it the TRUTH?
*  Is it FAIR to all concerned?
*  Will it build GOOD WILL and BETTER FRIENDSHIPS?
*  Will it be BENEFICIAL to all concerned?
*  "Is it any FUN?"  Ted Arey
Ted and Ginny were together to the end, holding hands at their bedside.  Ted was the beloved husband of Virginia (Krick) Arey.  Cherished father of Richard Arey, David (Susan) Arey, and Janet (Arey) Wright.  Loved grandfather of Brian Arey, Nathan (Samantha) Arey, and Maxwell Wright.  Fond great grandfather of Tanith and Torrey Arey.  Favorite brother-in-law of Marjorie (Krick) Seyfert.  Dear uncle to many.  Ted is preceded in death by three of his four siblings Edward Arey, Sue (Arey) Warehan, and Lyford (Wally) Arey. Frances (Arey) Anderson resides in Florida.
Arrangements by Elmhurst Community Funeral Home – The Ahlgrim Chapel. Info: 630-834-3515 or ElmhurstFH.com.