Edward E. Anderson, 94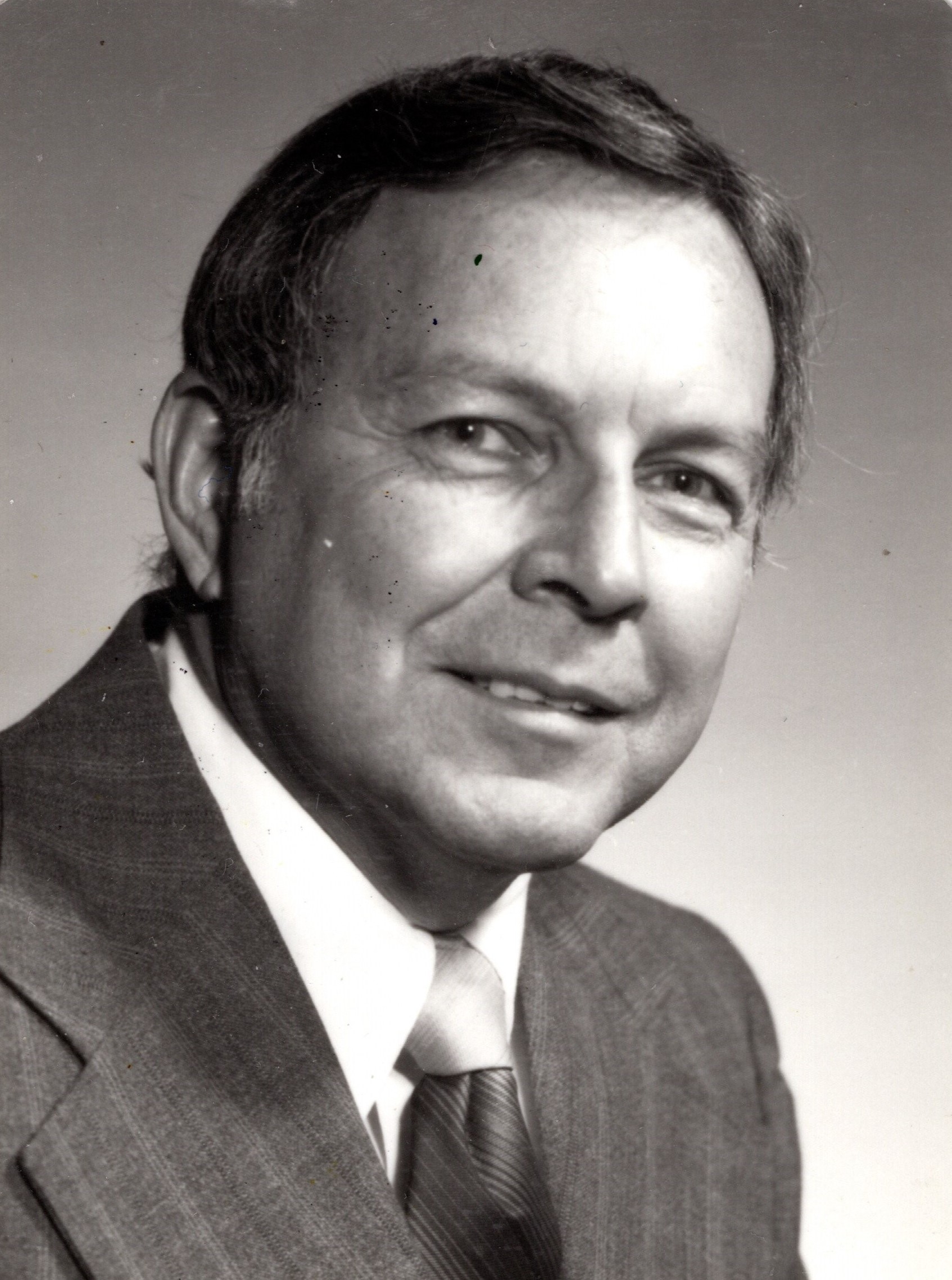 Edward Eugene Anderson, of Elmhurst, departed Friday, Jan. 29, 2021 at Alexian Brothers Hospital in Elk Grove Village at the age of 94.  He was born Jan. 20, 1927 as the son of John Edward (1894-1970) and Jessie May, nee Hay, (1900-1979), Anderson in Coalville, Iowa.  Former domiciles of E.E. Anderson include Chicago, Elgin and Fort Dodge, Iowa.
Following a 36-year managerial career with AT&T at various locations from 1955-91, E.E. Anderson retired from corporate communications at Illinois Bell Telephone headquarters in Chicago.  Representing the phone company, he was a guest lecturer at Western Illinois University School of Business in Macomb and a "loaned executive" to the City of Chicago/City Hall under the Private Sector Resource Council.
In 1945 E.E. Anderson was graduated from Fort Dodge High School, Fort Dodge, Iowa. In 1951, Drake University in Des Moines conferred upon him a Bachelor of Science degree in Business Administration – Marketing. While attending the university, he was a member of the Delta Chapter of Sigma Alpha Epsilon Fraternity and the Commerce Club.
During his service as a Staff Sergeant in the U.S. Army 11th Airborne Division in the World War II Pacific Theater from 1945-46, E.E. Anderson received the Victory, the Army of Occupation – Japan and the Asiatic Pacific Theater Medals.  In the capacity of treasurer, he later served in the American Legion T.H.B. Post 187 in Elmhurst.
Formerly active in the Palos Orland Worth Planning Council and local Kiwanis Club, E.E. Anderson rendered service on the Boards of Directors of the Dundee Township Community Chest, the Oak Lawn Chamber of Commerce and Lions Club.  He was General Chairman of the Oak Lawn Community Chest/Metropolitan Crusade of Mercy (United Way) and vice Chairman of the Timber Trails Boy Scouts of America – Chicago Area Council.  He fulfilled duties as a member of the Church Council and as the treasurer of Bethlehem Lutheran Church in Elgin and responsibilities at Redeemer Lutheran Church in Elmhurst.
Traveling and enjoying the company of family and friends were favorite leisure pursuits of E.E. Anderson.  His avid golfing activities prepared him to win the 11th annual Jetaway Golf Classic San Juan Puerto Rico Award.
E.E. Anderson was the beloved husband of Lois Elaine (nee Hameister) Anderson; loving father of Lee (Jan) Anderson of Geneva, Larry Anderson of Elmhurst, and Brian Anderson of Elgin; cherished grandfather of Erin Anderson and Garrett (Qing) Anderson; and fond brother of the late Norma (the late Vince) Johnson, the late Selma (the late Larry) Hollingshead, the late Irene (the late Mel) Brooks, Marian (the late Marvin) Benson and the late William (survived by Alice) Anderson.
Funeral services and interment are private; a public memorial service will occur at a future date in accommodation of COVID-19 precautions.  Memorial contributions may be directed to Redeemer Lutheran Church, 123 E. St. Charles Road, Elmhurst; and the American Legion T.H.B. Post 187, 310 W. Butterfield Road, Elmhurst.
Arrangements have been entrusted to Pedersen Ryberg Funeral Home, 435 N. York Street, Elmhurst. Info: (630) 834-1133 or PedersenRyberg.com.