Richard E. Masters Sr., 95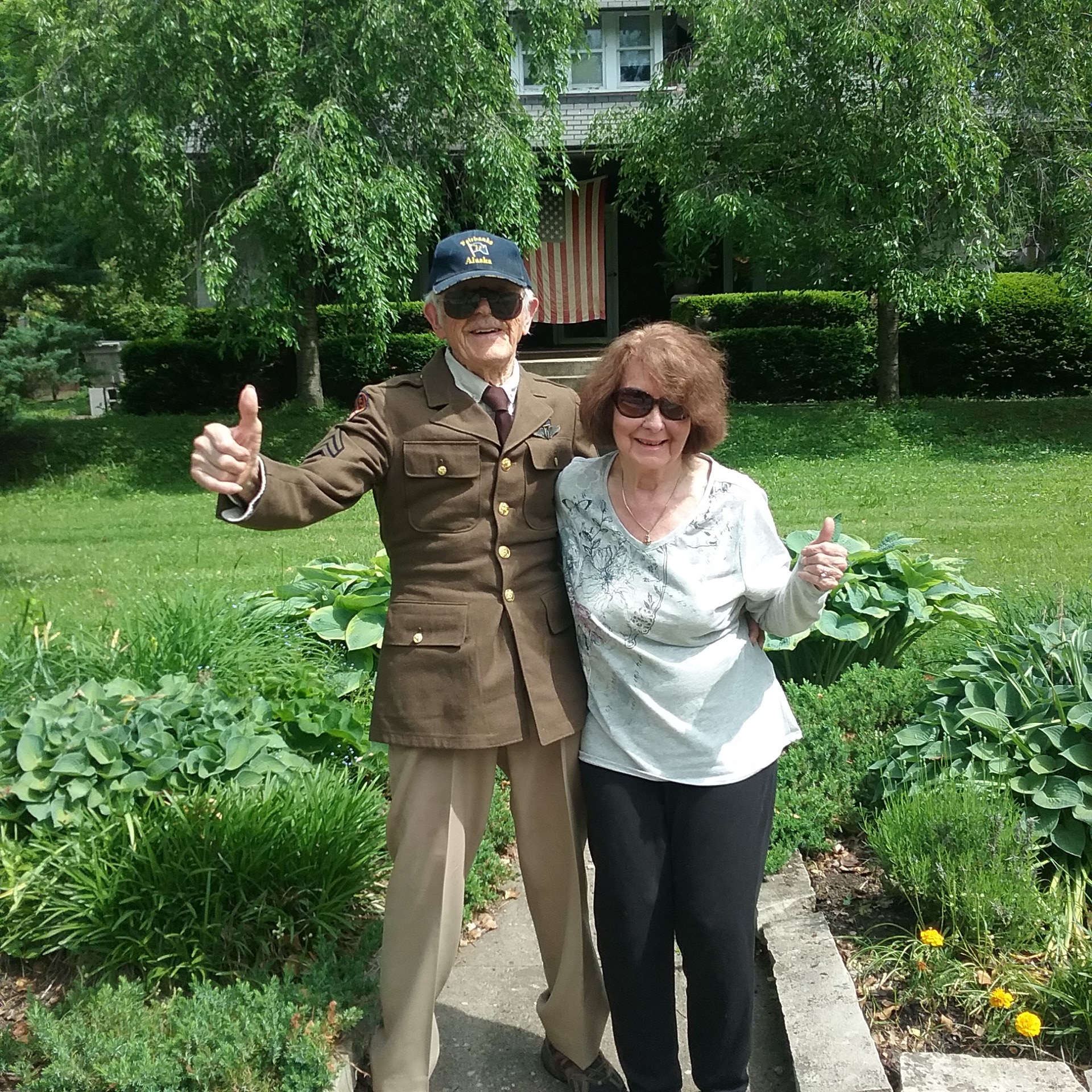 Richard E. Masters Sr. peacefully passed in his sleep of natural causes on June 5, 2020, at the age of 95. He is survived by his wife of 73 years, Joyce Masters, nee Stitt. He loved God. He lived a long and fruitful life. He was born to Eva and Leland Masters on January 3, 1925 in Elkton, Mich.
Richard "Dick" was a devoted husband, father, grandfather and great-grandfather. A wonderful son, uncle, grandson, brother and friend. Always a joyful and loving spirit who prayerfully believed and preached the Word. He sang with a glorious tenor voice, harmonizing with great musical abilities, also playing the trombone. All remember him at the piano before and after dinner. He had a great smile and sincere laugh. He adored his family equally, was very proud of their lives and loved by all. He walked a mile every day until March 2020.
At Rochester High in Michigan, Dick was quarterback in football, point guard in basketball, captain of the tennis team, a diving champ, and a cheerleader. He graduated early at age 17 with honors. He volunteered for Army Air Corps in 1943 and served during WWll. He attended James Milliken University. After the war, he worked for Lear Corp. Mfg., Higbie Mfg.
Having a successful career with Avon Tube, he moved in 1952 to R.W. Young Co. He created REM Co. Mfg. Agency and served as its president. He represented industrial manufacturers Prefinished Metals and Niles Expanded Metals, relocating to Ohio as Vice President of Sales. He was also Vice President of Chandler Metals and Vanetta Engineering. He and Joyce were co-owners of the Old Mill Gallery. After retiring, he sold real estate and was WABOR member for 22 years with O'Brien, Bob Harrell,  C. A. R. E.
In St. Charles, he was co-chair of the Community Chest with Helene Yurs. He was chairman of the Education Commission at Baker Methodist Church, overseeing the Baker School of Fine Arts with B. G. Gross. He founded a Scout Troop with Howard Wallin. He was a Sunday School teacher, choir member, a Republican precinct committeeman and delegate. He also belonged to the American Legion.
He is survived by the love of his life, Joyce Masters, 91; his children Barbara, Richard Jr., Kathy Morton, James, and Robert and their spouses Andy Packhem, Patti Masters, Sam Morton, Carol Masters, and Sandra Masters. Beloved grandfather of Dylan and Jameson Rehm; Joe Packhem; Carl, Joel and David Masters; Nathan and Nigel Morton; Olivia (Masters) Sadie, Andrew and Jessie Masters. And their spouses, Kim Rehm, Kim Masters, Jen Rehm, Jenny Masters, Ryan Chamberlain, Mike Sadie, Lexi Hamburg.
He is also survived by great grandchildren Charlie, John, Clara, Luke, Evan, Margo, Miles, Lena, Tiyahna, Jazzmin, Alyssa, Peyton, Taylor and Maycee.
He was preceded in death by the following family members he joined in Heaven: Leland, Eva, Lee "Dub," Ruth Quinn, Lewis "Spike," Martha "Marty" Johnston and their spouses Gwen Masters, Ned Quinn and Rich Johnston. In addition, George and Devota Stitt, brothers-in-law Robert and Carl Stitt, nephews Dick and Dennis Quinn and Greg Masters. You are loved, respected, cherished and missed.
Dick & Joyce relocated near St Charles to be by family preceding his death
Due to COVID-19, all funeral arrangements are private.
Interment Union Cemetery. Arrangements provided by Elmhurst Community Funeral Home – The Ahlgrim Chapel. For more information, please call 630-834-3515.