Kevin Patrick Dunagan, 75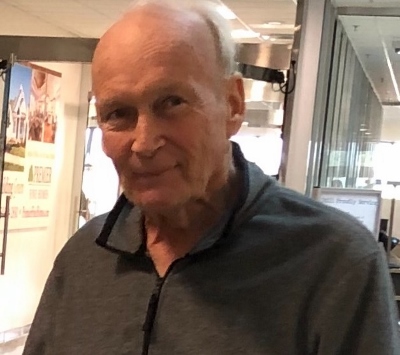 Kevin Patrick Dunagan, a 40-year resident of Elmhurst, died Saturday, April 25, at his home in Florida after a long illness. He and his wife had moved to Tallahassee a short time ago.
Mr. Dunagan had recently retired from 20-years of teaching as an adjunct professor of economics at numerous colleges and universities in the area. Prior to that, he had a lengthy career as a stockbroker with several Chicago-area companies.
Kevin was raised on Chicago's south side, the youngest of five children of Clarence and Mildred (Grogan) Dunagan. He graduated from St. Ignatius high school, where he excelled on the swim and golf teams. He was a graduate of Loyola University and later earned his MBA at Columbia University, NYC.
According to his wife, Dianne, he loved teaching and had a great respect for all of his students, never missing an opportunity to give an extra assist when needed. His was a familiar face on soccer and baseball fields and basketball courts in and around Elmhurst as a coach in Elmhurst-sponsored programs.
Kevin is survived by his wife of 41 years, Dianne (Salt) Dunagan, son Matthew Ryan (Danielle) Dunagan and granddaughters Adeline Ruth and Lyra Collins Dunagan of Tallahassee, and son Peter Blair Dunagan of Jacksonville, FL; his siblings Joanne Dunagan, Ocala, Fl., Dr. David Dunagan (Phyllis) of Varna, IL., and Suzanne Connely of Woodridge, IL; nine nieces and nephews and twelve grand nieces and nephews. He was preceded
Kevin Patrick Dunagan
in death by his eldest brother, Clarence M. Dunagan.
The family is being assisted by Skip Young and cared for by Jackie Fulford. Services and interment will be private in Tallahassee.