Kathleen "Kay" Sprehe, 91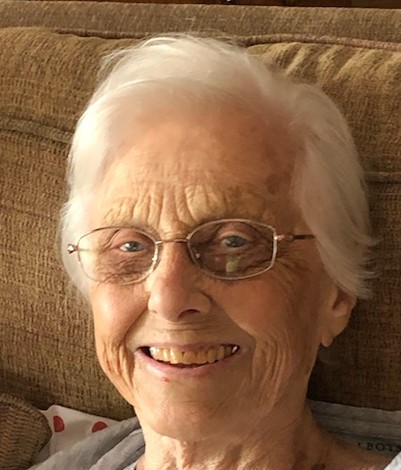 Following a lifetime of adventures, Kathleen "Kay" Sprehe, of Elmhurst Illinois, passed away peacefully on March 25, 2020. She was surrounded in love by her three daughters at the Florida home of her daughter.
Kay was born on April 22, 1928, one of four children of William and Elizabeth Nelson of Paxton, Ill. She graduated with a B.A. from Eastern Illinois University and later earned a M.A. degree from Concordia University. She was the first person in her family to earn a college degree. Kay met the love of her life, Harold (Hal) Sprehe, in high school and married in 1952.
Hal and Kay welcomed three healthy daughters that they adored. They purchased their beloved Elmhurst home in 1959. Upon Hal's sudden passing in 1969, Kay resumed teaching. She taught for 30 years, mostly in Elmhurst. Kay showed determination, work ethic, and independence while she raised her three daughters into successful and strong women.
Kay's sense of adventure and love of learning led her to the joy of travel. This started with family camping trips to Mauthe Lake, Wisc. A six-week camping trip across in western U.S. and Canada in 1967 was another family favorite. After retiring, Kay traveled extensively in the US and internationally. She particularly loved viewing polar bears in the Northwest Territories, visiting Australia and New Zealand, seeing the tulip fields in Amsterdam and enjoying train travel.
Kay also loved sports, especially the Chicago White Sox. Her beloved Hal had played in the White Sox farm league. She also enjoyed gardening and maintaining her Elmhurst home, playing bridge and Scrabble, and doing puzzles. She learned sewing, knitting and needlepoint from her mother and she continued to handcraft items throughout her life. Furthermore, Kay was a strong advocate of voting and maintained her interest in politics and current events throughout her life. Kay was always good for an interesting conversation. In addition, Kay had many close friends she met throughout her long life.
Kay is affectionately survived by her children Karla (David) May, Karen (Jeffrey) Ruckman, and Kathy (Matthew) Golland. She is also survived by grandchildren Stephanie May Davey, Jason (Jennifer) Ruckman, Matthew Ruckman, Cynthia Golland, and great-grandchild Eli Ruckman.
A celebration of life will be held in Illinois at a later date. In lieu of flowers, donations may be made to the Sierra Club or the Elmhurst Public Library.
Arrangements were provided by the family.