Your local Primary Election Coverage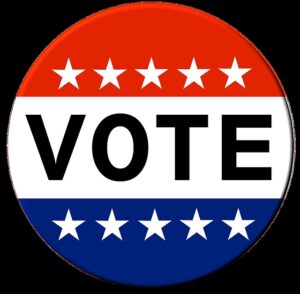 Not surprising, DuPage voter turnout is low; D45 School referendum passes
By Dee Longfellow
For The Independent/VP Review
With the public huddling indoors to avoid any contact with the COVID19 Coronavirus, it is no surprise voter turnout was low on Tuesday, March 17 for the Primary Election.
As of noon on Tuesday, it was reported that overall turnout was just 14% in DuPage County, which included mail-in and early voting, according to the County Board of Elections office. As of late evening on the 17th, the County reported 148,403 ballots had been cast out of 615,487 registered voters, making it a 24.11% turnout.
Following are the unofficial results of the races in the Independent/VP Review readership area as of 11:03 p.m. Uncontested races are not listed. For more results, visit dupageresults.com.
Also, keep checking theindependentnewspapers.com for more updates.
Federal
Congressional District 5
(results only reflect the DuPage portion of District 5)
Republican
Tommy Hanson 1,823 votes (81.79%)
Kimball Lubian 406 votes (18.21%)
Democrat
Brian Burns 1,377 (18.85%)
Mike Quigley 6,134 (81.15%)
Congressional District 8
(results only reflect the DuPage portion of District 8)
Democrat
Raja Krishnamoorthi 17,083 (77.77%)
William Olson 2,841 (12.93%)
Inam Hussain 2,043 (9.30%)
DuPage County
County Auditor
Republican
Jeffrey Mack 13,443 (38.77%)
Bob Grogan 21,233 (61.24%)
Democrat
William "Bill" White 46,661 (55.70%)
Bruce C. Fogerty 37,108 (44.30%)
County Recorder
Republican
Babette Holder Youngberg 17, 861 (52.53%)
Ron Almiron 16,140 (47.47%)
Judge of Circuit Court, 18th Judicial Circuit
Republican
John Joseph Pcolinski, Jr. 6,431 (18.49%)
Gregg Abbott 9,211 (26.48%)
Richard J. "Rick" Veenstra 9,226 (26.52%)
Richard D. Felice 9,917 (28.51%)
County Circuit Court Clerk
Democrat
Moon Khan 35,467 (39.39%)
Candice Adams 54,564 (60.61%)
Propositions:
School District 45 Proposition:
Yes 3,974 (61.42%)
No 2,496 (38.58%)
Yorkfield Fire Prop Tax:
Yes 183 (81.70%)
No 41 (18.30%)