Seven deaths in DuPage County related to COVID-19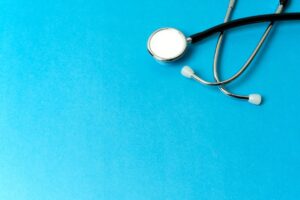 According to the Daily Herald and Elmhurst Edward Hospital in Naperville, a DuPage County man has died from the COVID-19 virus.
The man, in his 60s, died Sunday at Edward Hospital in Naperville. Neither his identity, nor further details, were revealed. He had no underlying conditions.
Keith Hartenberger, a spokesman for Edward-Elmhurst Health System, told the Herald the man's death was the third COVID-19 related death in the Edward-Elmhurst system.
County-wide, there have been 275 confirmed cases of COVID-19 and seven deaths as of Sunday, the DuPage County Health Department noted in a press release. All seven deaths have occurred among patients older than 60.
Fifty-two (52) of the 275 cases were outbreak-associated, meaning the cases are linked to a congregate setting (long-term care facilities, workplaces, schools) or large gatherings (e.g., conventions and concerts), the Health Department said in the release.  Approximately 233 were non-outbreak associated cases.
Of those 275 cases, 49 were reported at a long-term care facility in Willowbrook—33 residents and 16 staff, with four deaths.
"The number of COVID-19 cases and deaths being reported continues to rise, in part, due to the increase in testing by commercial and hospital laboratories, as well as the spread of the virus in the community," the news release stated.
There were 4,596 cases of coronavirus in Illinois as of Sunday, with 65 deaths. Among those deaths was an infant in Chicago who died over the weekend.