Notice to readers of the Elmhurst Independent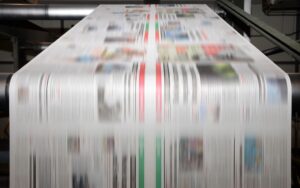 The Independent, the Villa Park Review, the Lombardian, along with all other newspapers published by Rock Valley Publishing will continue publishing under the usual schedule in both print and digital formats.
The print version will be published Thursday as usual with newsstand copies available Wednesday afternoons and mail home delivery arriving Thursday. The online print version is also available at no charge at TheIndependentNewspapers.com and is posted Thursday afternoons. For free home delivery by mail, call 630.834-8244.
See inside today's issue for a list of Elmhurst businesses offering carryout and home delivery. The Independent will publish this list weekly during the stay-at-home period.
Our offices in Elmhurst and Lombard are closed for walk-in traffic during the stay-at-home order for the State of Illinois. However, the company can easily be reached by calling 630.834-8244 or emailing Independent@rvpublishing.com.
Stay safe.