Elmhurst civilian police department employee tests positive for COVID-19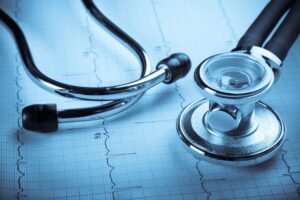 The City of Elmhurst has been notified that one of its civilian police department employees has tested positive for COVID-19. The civilian police department employee was notified of the diagnosis on Monday, March 23 and immediately informed the Police Chief and City Manager.
The employee's workstation was partitioned by glass and the employee did not have direct public contact. The employee's last day at work was Thursday, March 10, after which the police station was thoroughly cleaned and sanitized.
City Manager Jim Grabowski has issued an immediate order for all employees in close contact with this employee to self-quarantine for 14 days per CDC guidelines. The employee diagnosed is taking every precaution as directed by healthcare providers and will remain under quarantine for 14 days. Tonight, the Elmhurst Police Department will undergo additional and immediate sanitization procedures.
For weeks, the City of Elmhurst has been coordinating plans to ensure that essential services are not affected due to the rapidly evolving COVID-19.  Several weeks ago, the City cancelled all non-essential events and meetings. Last week, all City facilities began restricting public access. Mayor Morley declared a civil emergency by issuing an executive order in response to COVID-19.
"This is a very challenging time for our community," said City Manager Jim Grabowski. "We plan for times of crisis, and we are prepared for this. Essential services, including police operations will not be impacted by this incident. We will continue to provide the community with the same level of service and we will get through this."
The City of Elmhurst urges the community to stay informed by visiting Elmhurst.org.