District 205 issues notification on coronavirus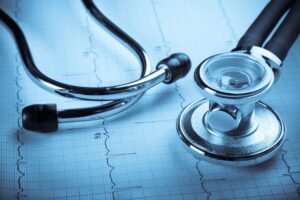 As a public service, the Independent presents the following notification from School District 205:
Elmhurst Community District 205 is currently monitoring the news and advisories concerning the coronavirus illness. We are in communication with District 205 Health Services, the Regional Office of Education, DuPage County Health and the Illinois Department of Public Health. All are following up on the guidance issued yesterday by the CDC. At this time, IDPH has indicated that current risk to Illinoisans remains low and has not recommended canceling classes/mass gatherings.
DCHD's Communicable Disease and Epidemiology (CDE) staff also routinely monitor and investigate disease transmission and response, which is the case with this new virus. As with any global outbreak, the situation is rapidly evolving and recommendations are subject to change.
Moving forward, we will provide an additional district-wide update on Friday before heading into the weekend, and we will certainly keep parents informed as new information for our county and school district emerges.
In the interim, please use the following non-pharmaceutical interventions (NPIs), which are everyday preventive actions that can help keep you and others from getting and spreading respiratory illnesses. They include:
Your child should stay home if he/she is sick until at least 24 hours after there is no longer a fever or signs of a fever (without the use of fever-reducing medications).
Covering coughs and sneezes with a tissue.
Washing hands with soap and water or using hand sanitizer when soap and water is not available.
Staying home if you have been exposed to a family or household member who is sick.
Covering your nose and mouth with a mask or cloth if you are sick and around people or at a mass gathering in a community where the pandemic is already occurring.
Please consult your healthcare provider if you have a concern for yourself or a family member shows symptoms of illness.
Consult advisories when preparing to travel outside of the country, particularly to already impacted areas.
For more background information on the coronavirus, please use the following links to the DuPage County Health Department and The Centers for Disease Control.
https://www.dupagehealth.org/DocumentCenter/View/2266/IDPH-CDC-Coronavirus-Fact-Sheet-What-You-Should-Do-w-IDPH-Hotline-PDF
https://www.cdc.gov/coronavirus/2019-nCoV/summary.html