Angela M. Amorosi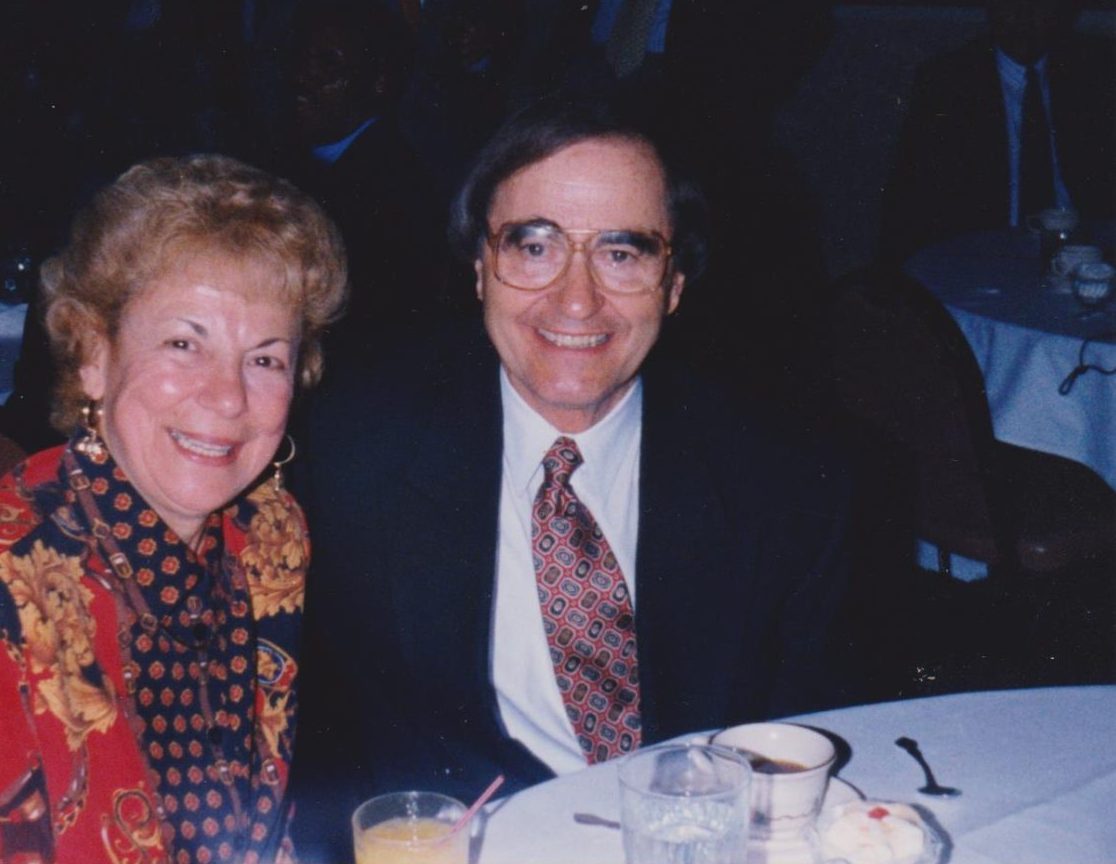 Angela M. Amorosi died peacefully December 22, 2019 at Park Place in Elmhurst. She was preceded in death by her husband, Frank, of 62 years; her parents, Anthony and Mary Marino; and her two brothers, Joseph and Jack Marino.
Angie was a graduate of Proviso High School (1948) and Greenville College (1952). She spent 30 years in the field of education teaching elementary and junior high students in the Berkeley School District. A few of those years were spent as an assistant principal. Angie always loved children and teaching. Her artistic abilities were always displayed throughout the classroom. She was truly loved and respected by her students and peers.
In her early years, Angie was quite a seamstress. She sewed and knitted many beautiful jackets and sweaters for her daughter and husband. Many also knew Angie to be an avid cook and baker. She delighted her family with many delicious meals throughout her lifetime.
Angie also loved all kinds of Christian and classical music. She sang many solos in the various Free Methodist Churches that she attended. She also taught many Sunday School classes to children and young adults. Angie was a very active member of her church serving on numerous boards. She enjoyed being president of the Women's Missionary Society, which met in her home monthly. Her love and passion for Jesus were always very evident in her life.
Like her husband Frank, Angie enjoyed cycling. Her favorite destinations were Starbucks in San Diego and Elmhurst. Angie enjoyed spending time in San Diego after her retirement from teaching. Her hobbies included reading, writing and cycling. She brought laughter and joy into the lives of her family and friends. She will be deeply missed.
Angie is survived by her daughter, Lisa Joy (Jerry) Quick of Springfield, Ill.; granddaughters, Ashley Marie (fiancé Jefferey Barnes) Quick of Glen Ellyn; and Colleen Joy (Cameron) Mitchell of Satellite Beach, Fla.; along with her sisters-in-law Rosemarie Sarno of Geneva, Ill., Mary Ann Marino of San Diego, and Nancy Marino of Tucson and many nieces and nephews.
A private Memorial Service will be held at Park Place Assisted Living. Memorial contributions may be made to Amigos en Cristo Ministries, P.O. Box 1225, Springfield, IL 62705 and Providence Hospice, 18601 North Creek Dr., Tinley Park, IL 60477. Arrangements by Ahlgrim Funeral Home. Info 630-834-3515 or www.ahlgrim.com.