Local business plans 3rd annual "Ride for John"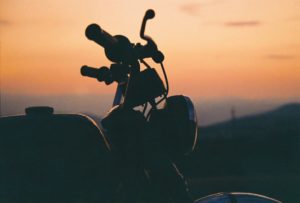 'My Child's Life Matters' Motorcycle event fights opiate overdose crisis
By Dee Longfellow
For The Villa Park Independent
On Saturday, July 27, My Child's Life Matters will hosts its 3rd annual "Ride For John," a community awareness event and celebration of life with a mission of waking people up to the truths of the current national opiate overdose crisis.
My Child's Life Matters is the creation of Kathy Zander, owner of Resale From The Heart, a shop located at 704 No. Addison in Villa Park. Zander developed the event in memory of her son John, who lost his life to the crisis.
The day kicks off with a motorcycle ride starting off at City Limits Harley Davidson, 2015 N Rand Rd., in Palatine. Registration starts at 9 a.m. with kickstands up at 10 a.m.
"We are seeking at least 192 riders to show how many families are affected daily by an overdose/poisoning death," Zander said. "We will end at the ride at 1 p.m. at the American Legion Post #76 located at 570 S. Gary Ave in Carol Stream."
At this time, Zander said there were several speakers scheduled to appear at the event to say a few words about the cause. Oe of the speakers will be DuPage County Sheriff James Mendrick, who will discuss the state of our community in regards to the unacceptable drug poisoning rate caused by the overwhelming ease of access to opiates such as fentanyl and heroin.
Zander said the day will be focused on bringing the community together through a positive, energetic atmosphere. There will be live musical entertainment provided by The Last Generation. There will be food, lots of raffle prize drawings and a good time is promised to all attendees. There is a fee to ride, but the event is free. To register, please visit mychildslifematters.net.