Elmhurst election night brings few surprises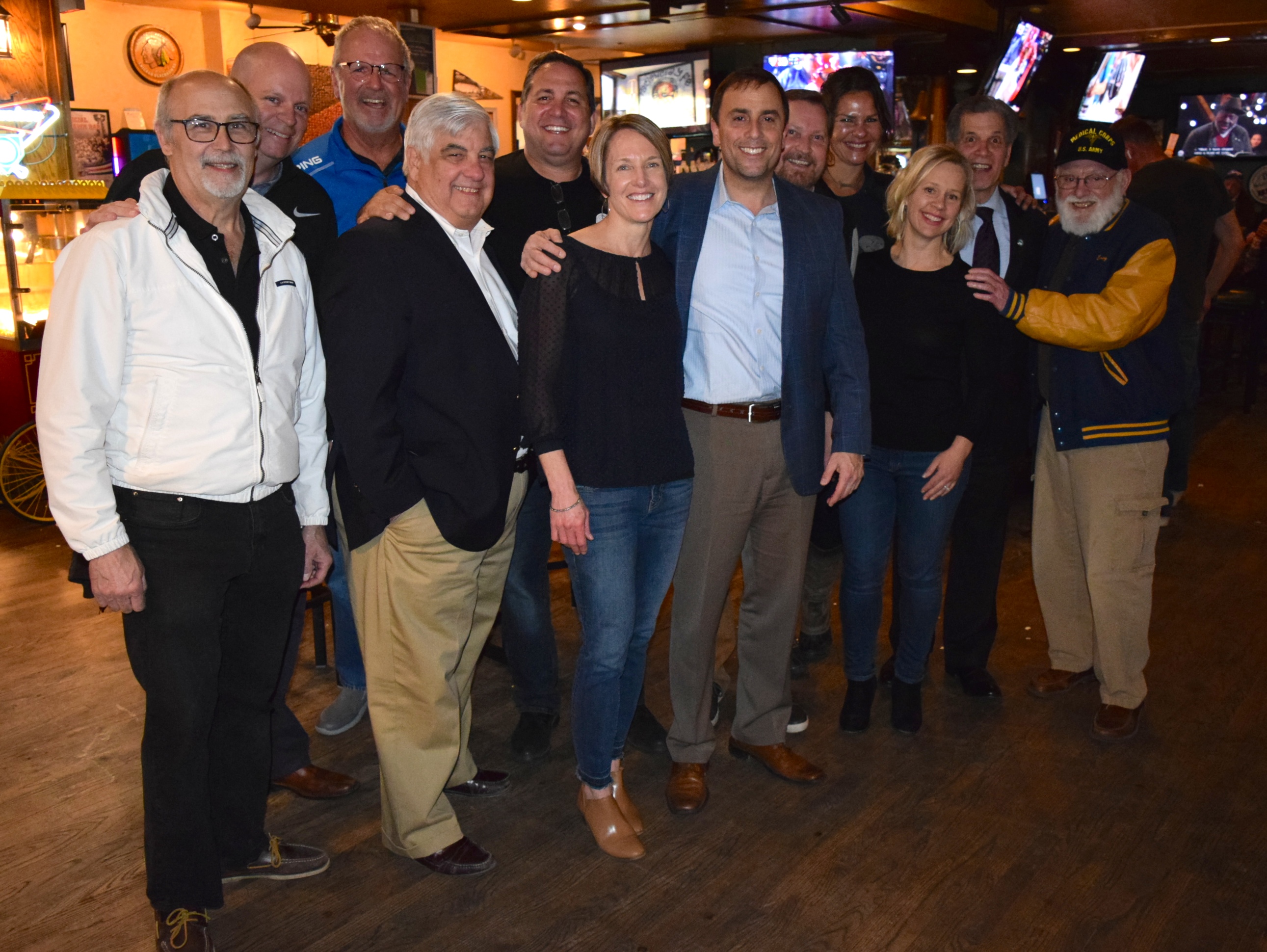 Talluto, Sabatino retain aldermanic seats; Spaeth, Kubiesa win Park Board
By Dee Longfellow
For The Elmhurst Independent
It was a busy evening on Tuesday, April 2, when friends and supporters of First Ward Alderman Mark Sabatino and Fourth Ward Alderman Noel Talluto gathered at two establishments in downtown to celebrate their re-election.
Talluto's victory came early in the evening, when she received 738 votes to her opponent Mark Anglewicz's 437.
Sabatino' race was a little more of a nail-biter, with results coming in later in the evening, but it turned out he beat Liz Ambrogi 441-370.
Other Alderman races were uncontested so all were re-elected including Mark Mulliner who won an unprecedented sixth term of office, making him the longest-sitting Elmhurst Alderman.
Park Board welcomes familiar name
With five people running for two spots on the Elmhurst Park Board, the victors were incumbent Vince Spaeth and newcomer Claire Kubiesa, whose mother Colette Kubiesa served on the Park Board for many years. Kubiesa garnered the most votes of all five candidates. Votes were as follows:
Claire Kubiesa 2,444
Vince Spaeth 2,076
Nora Baxtrom 1,882
Liz White 1,028
James M. Colbert 799
District 205 School Board results
Courtenae Trautmann 2,678
Elizabeth Hosler 2,636
Karen Stuefen 2,415
Christopher Kocinski 2,229
Gordon Snyder 2,077
Bojana Carey 1,497
Stephan Schlesinger 1,041
Paul A. DeMichele 911
Please note: At press time, all results were unofficial. This story will be updated when the County declares the vote official. More information is available at dupageresults.com.