Historic train engine visits area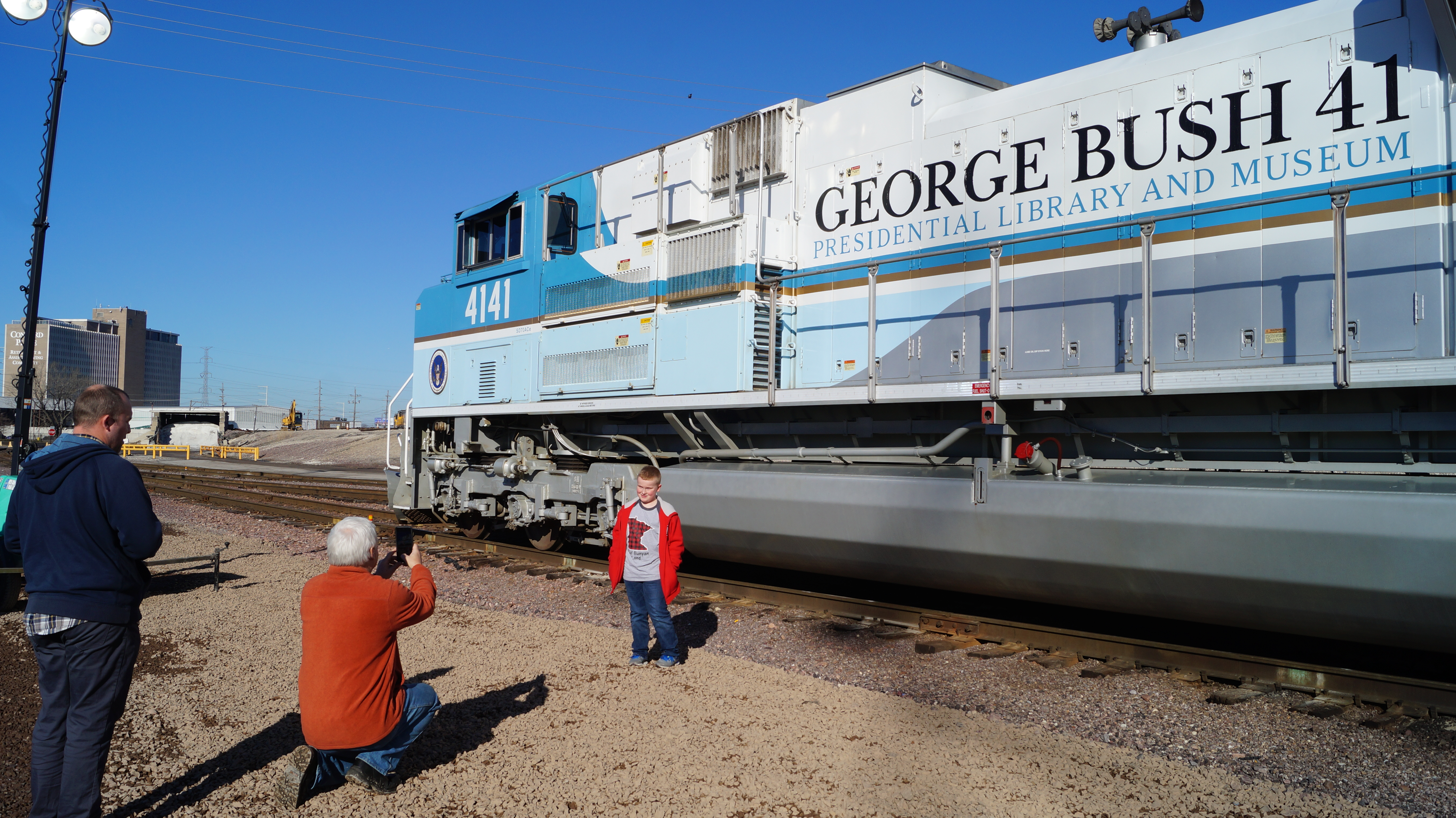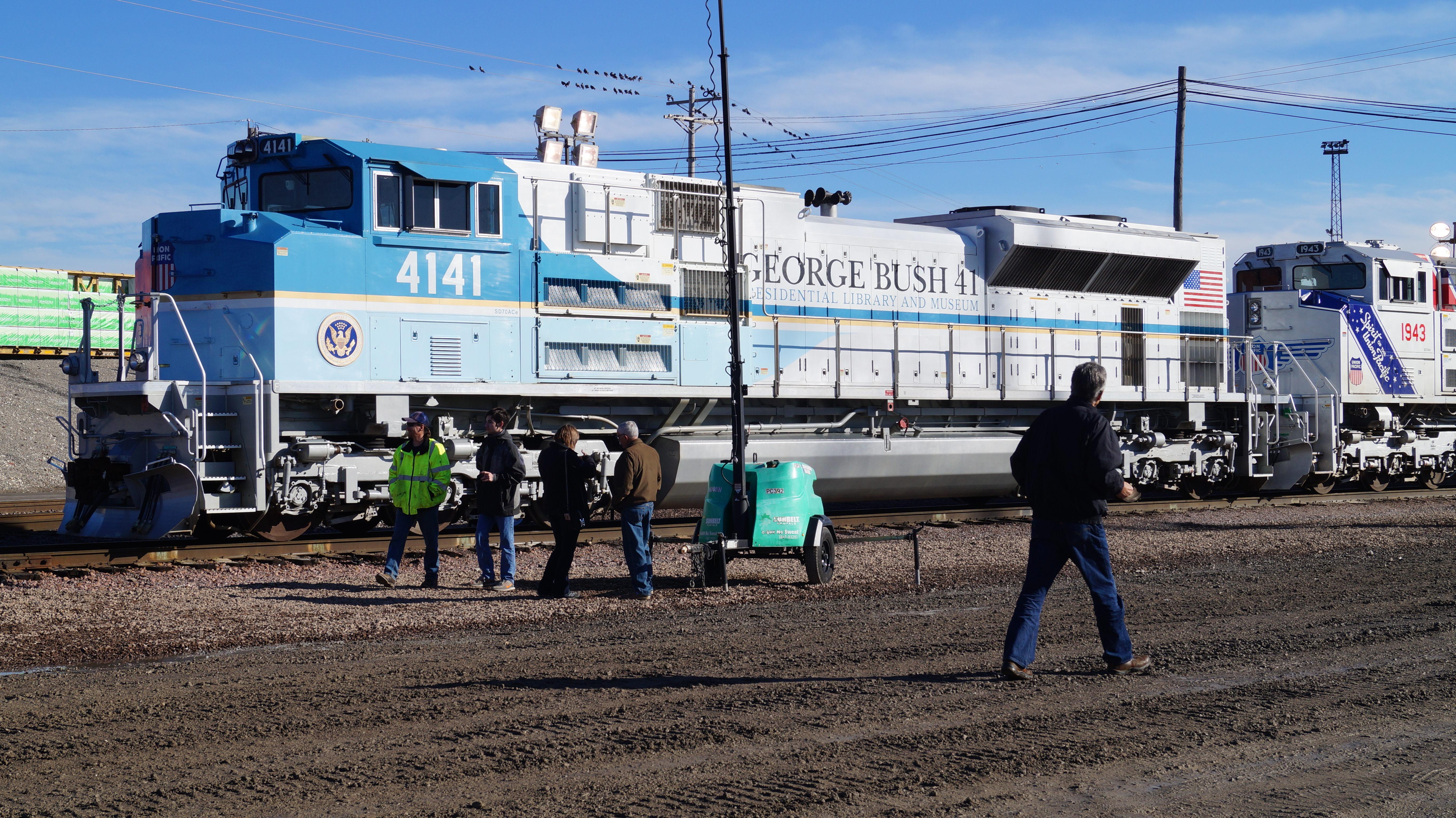 The Union Pacific Railroad's "4141" is painted in the colors of Air Force One and the number 4141 is
to commemorate President George H.W. Bush as our forty-first President
of the United States.  This locomotive was used to pull the former
Presidents funeral train to the George H.W. Bush Library, in Texas,
where the President was laid to rest.  The Union Pacific Railroad will
be donating this locomotive to the Presidential Library after it tours
the Union Pacific rail network.  The engine was seen at the Proviso
Railroad Yard (just east of Elmhurst) where employees and their families
were allowed an up close viewing.
Photo by C J Elonich