League of Women Voters hold meeting on District 205 Referendum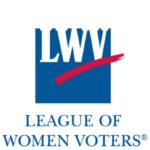 Join the League of Women Voters of Elmhurst on Thursday, Sept. 27 at 7 p.m. at the Elmhurst Public Library, 125 S. Prospect Ave., to hear about the ballot initiative for Community Unit School District 205.
Associate Superintendent Mary Henderson and Executive Director of Communications, Bev Redmond will explain the proposed use of the $168.5 million D205 is asking of the community.  School Board President Kara Caforio and Vice President Margaret Harrell will also be available to answer any questions posed by those in attendance.
The League of Women Voters has not studied this question, so will not be taking a position on this referendum. For further information, visit lwvelmhurst.org
This program is open to the public and is not an Elmhurst Public Library program.