Ivan E. Frick passes away at 90; Former President of Elmhurst College died in Lancaster, Pa.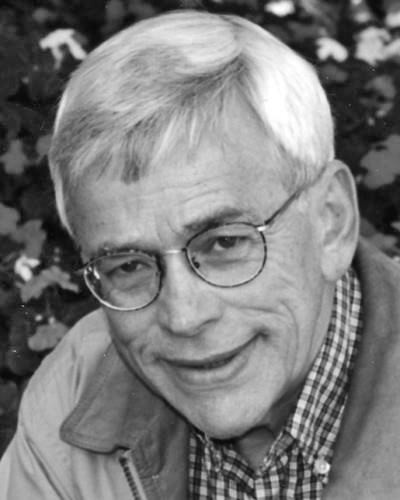 Dr. Ivan E. Frick, 90, of Lancaster, PA, and formerly of Elmhurst, died on Saturday, August 25, 2018, at Willow Valley Communities. Born in New Providence, Pa., he was the son of the late Charles G. and Lillie M. Frick. He was married to the late Ruth H. Frick for more than 64 years.
A 1945 graduate of Lampeter High School in Pennsylvania, Dr. Frick received his bachelors from Findlay College in Ohio in 1949. He held theological degrees from Lancaster Theological Seminary in 1952 and from the Graduate School of Theology at Oberlin College in 1955. He earned his Ph.D. from Columbia University/Union Theological Seminary in 1959. Dr. Frick lived a life of service to church-related colleges and to his church.
Ordained as a minister in 1951, he pastored churches in Pennsylvania and New Jersey, then taught theology, religion, and philosophy at Findlay College (now the University of Findlay). After being appointed assistant to the president in 1963, he served as Findlay's president from 1964–1971. His tenure saw the restoration of the College's accreditation, an improvement in its financial health, and an expansion of its physical plant through the construction of four buildings. Among numerous awards and degrees from Findlay, he received a Doctor of Humane Letters in 1976.
His tenure at Elmhurst College
In November 1971, Dr. Frick assumed the presidency of Elmhurst College. He and his wife Ruth, the College's First Lady, served in their roles until 1994. Upon their retirement, Elmhurst renamed the College Union building The Frick Center in honor of their leadership. As president, Frick developed new programs for non-traditional students, achieved 22 years of balanced budgets, expanded the endowment from $750,000 to $34 million, and led the construction of two, and renovation of seven, campus buildings.
Dr. Frick took leadership positions with numerous professional associations in higher education and was a Paul Harris Fellow of Rotary International. He enjoyed reading (especially in German) and genealogy. Throughout his lifetime, he was an active church member: first, in the Churches of God, General Conference and, later in life, the United Church of Christ. He is survived by his children: son, David Frick, Albany, Calif.; son, Daniel, husband of Tamara Goeglein, Lancaster; daughter, Susan, wife of Ronald Searl, Westmont; sister, Esther Schneider, Quarryville, Pa.; brothers: Paul Frick, Lancaster, and David, Zanesville, Ind.; and five granddaughters: Rachel and Sarah Foster and Eleanor, Evelyn, and Lillie Frick.
Ivan was preceded in death by his beloved wife Ruth and his siblings Lillian Frick Raihl and Charles, Walter, Richard, and Robert Frick.
Two memorial services planned
There are two memorial services planned for Dr. Frick. The first will be held on Saturday, Sept. 15 at 2 p.m. at Santee Chapel, Lancaster Theological Seminary, 555 West James Street, Lancaster, Pa. A second service will be held on Saturday, Oct. 13 at 11 a.m. at St. Peter's United Church of Christ, 125 West Church Street. A reception will follow both services. In lieu of flowers, Memorial Gifts may be made to the Frick Endowed Book Fund of Elmhurst College online at elmhurst.edu/give (under   "Area of Support" select "Frick Endowed Book Fund.") You may also make your gift by calling the Office of Development and Alumni Relations at (630) 617-3600. Please visit Dr. Ivan Frick's Memorial Page at TheGroffs.com