Police presence at York increases following report of threat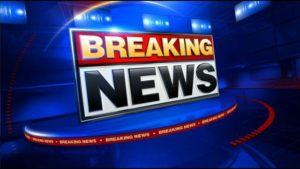 According to a release issued by Elmhurst Police Chief Michael Ruth on Wednesday, March 21, police patrols will be increased at York High School over the upcoming days following the report of a threat that there would be shooting at the school on Friday, March 23.
The release reported that an unidentified adult had recently gone to the Elmhurst police station to say a relative of his, who is a York student, had said back in August that there would be a shooting at York on March 23. Police spoke to the student who reported the threat. She said that in August a male student approached her in a school hallway and told her the shooting would take place March 23. The student spoke to police, but was unable to identify the student who allegedly made the statement.
As a result of the information and "in light of national events compromising student safety," more police officers – both uniformed and plainclothes – would be in the area of the high school the next few days, Ruth said.
The news release added, "At this time, police have no additional information and are unable to confirm the accuracy or reliability of the threat."
Police urge anyone who sees any suspicious activity to immediately call 911.