Plans in the works for Elmhurst St. Patrick's Day Parade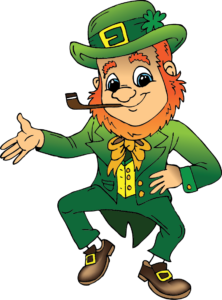 On Saturday, March 10, the 22nd Annual Elmhurst St. Patrick's Day Parade will step off at 12 noon from its starting point at the intersection of Wilson Street & Spring Roads. The parade then continues north on Spring Road to the railroad tracks.
Considered by many to be the best parade in Chicagoland, the Elmhurst St. Patrick's Day parade is expected to attract a large crowd as always. Ample parking, security and planning will make for comfortable viewing conditions for all family members.
The parade features floats, marching units and animated characters along with local organizations, businesses & clubs along a mile stretch. Don't miss your chance to see over 80 floats, Irish Dancers, the Shannon Rovers, local team mascots – Benny the Bull, Southpaw & Tommy Hawk. Chicago Highlanders, Medinah Clowns, Elmhurst Armpit Orchestra, featuring the world's largest drum & the York High School Marching Band.
The parade is only the beginning to this festive day – for the food, music and fun is sure to continue as Elmhurst merchants, restaurateurs and friends welcome visitors for this special community celebration.
The deadline for entries is Tuesday, Feb. 20. For entry forms and more information, visit elmhurststpatsparade.com