Timothy Christian girls basketball team ready for second half of season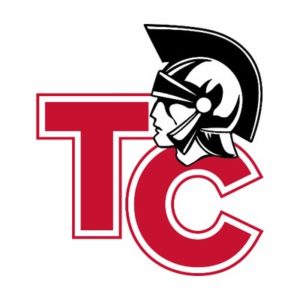 Strube named all-tournament at Lisle; Trojans return from Dominican Republic this week.
By Mike Miazga
Correspondent
After playing in the Lisle holiday tournament, the Timothy Christian girls basketball team headed to the Dominican Republic as part of the school's annual Renew initiative.
During its time in the Dominican Republic (the team was scheduled to return this week), the Trojans worked with young local girls' basketball players, scrimmaged a couple teams and participated in numerous service projects.
Heading into its Renew trip, the Trojans were 9-8 overall and 4-3 in Metro Suburban Conference Red Division play. Timothy went 1-3 at the Lisle tournament, defeating Addison Trail and then losing to tournament-champion Harvest Christian Academy, St. Edward and Antioch in overtime.
Jordyn Strube earned a spot on the Lisle all-tournament team. "I was very proud of Jordyn being named all-tournament in a very tough group of players," said Timothy coach Michele Strube.
Michele Strube said team work has fueled the Trojans thus far this season. "We work very well together as a team," she said.
Strube said Jordyn Strube and Olivia Schuringa have been the team's most consistent players this season. "We would like more from them," she said.
Strube also lauded the play of Heidi Westra. "Heidi has been huge for us on defense and with rebounding," she said, noting Westra scored 12 points against Antioch. "She had a nice game against Antioch."
Emily DeBoer, freshman Sureya Alex and her classmate Hannah Schuringa also have been key contributors. "Emily has been really strong and has provided great senior leadership," said Strube. "Sureya is our freshman point guard. She is learning and will get better. She played against some amazing guards in the holiday tournament. Hannah is our freshman forward and is so solid. She will be a very special player for us."
Timothy also has excelled on the defensive end. "Our defense has been our strongest part of the game," said Strube. "I would love to press and play man all game and cause more havoc, but too many schools we play have been faster and more solid in their ball-handling. So, we get creative and slow them down to compete."
Strube is looking for big things from her group to close out the season. "I expect a very good close to our season," she said. "This could be our best record since I've been the coach here. If we stay strong and the girls believe in their talents and play together, we can finish strong. We are so unselfish that I have to push some girls to take more shots. We hope to not lose our last nine games in the regular season, but we know Walther Christian and Riverside-Brookfield will challenge us."
On the statistical front in recent games, Jordyn Strube and Olivia Schruinga each had 14 points in a win against IC Catholic Prep. Hannah Schuringa added 13 points. Strube had two 3-pointers and also canned 8 of 9 free-throw attempts. Olivia Schuringa made 6 of 9 free throws and Alex made 4 of 4 free throws. Olivia Schuringa had 12 rebounds, while Hannah Schuringa had nine rebounds, Westra had eight rebounds and Emily DeBoer had seven. Westra had four assists.
Against Addison Trail, Strube had 23 points that included a 5-for-9 effort from the 3-point line. DeBoer had nine points. Westra added four assists and nine rebounds. DeBoer had eight rebounds. Strube had five steals.
In the St. Edward game, Hannah Schuringa had 14 points. Olivia Schuringa and Lauren Gehrke each had eight points (2-for-2 on three-point attempts). Hannah Schuringa had 12 rebounds, while Westra had 11 rebounds. Olivia Schuringa had nine rebounds.
Against Antioch, Strube had 14 points, while Westra and DeBoer each had 12 points. Strube made three 3-pointers, while Alex had two 3-pointers. Strube, Westra and Olivia Schuringa each had four assists. Strube and DeBoer each had eight rebounds, while Westra had six rebounds.
Timothy returns to action Saturday against Lisle in non-conference action and then returns to MSC Red Division play this coming Tuesday against Chicago Christian.