Timothy Christian boys basketball team ready for second half of season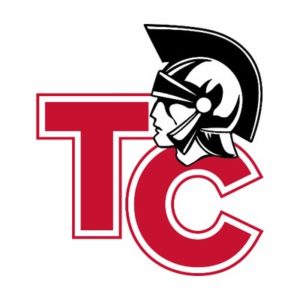 Trojans faced strong competition at the York Jack Tosh Holiday Classic.
By Mike Miazga
Correspondent
Timothy Christian boys basketball coach Scott Plasier knew his squad would face stern competition at the recent York Jack Tosh Holiday Classic.
His prediction proved true. The Trojans won their first game at York and then lost three to close out the unofficial first half of the season with a 9-4 mark.
"The competition at York was really good," said Plasier. "The teams were well-coached and well-prepared. It was a good tournament for us to go and play against quality competition."
Timothy opened the tournament with a win against Providence Catholic. "It's one of those things where you are glad you won the first game but it also puts you in the tough winner's bracket against other teams that won their first game," said Plasier. "Our goal going into the tournament was to win it and us winning that first game set us up to do that."
The Trojans then lost to Naperville North in the second round of the tournament. "We were up by three at half, but the two teams probably set basketball back by three decades," said Plasier. "It was 15-12 at halftime. Both defenses were really good. Naperville North had a couple guys in foul trouble and that helped us. I give our guys a ton of credit. They played hard and they responded well. We just couldn't score it enough in the first half to give us a cushion. We played well the first four minutes of the second half and they went on an 11-0 run that put it out of reach for us."
In the consolation bracket, the Trojans lost to Highland Park. "We played really hard against Highland Park," said Plasier. "I was happy with how we did with some pressure things that got some turnovers especially late in the second half. We had the game in reach a couple times in the third quarter. Highland Park does a good job handling the ball."
The tournament concluded with a loss to Palatine. "Palatine is big, long and athletic," said Plasier. "They put it to us from the get-go. Overall in the tournament I was happy with how hard the kids played. They represented themselves well. They have a willingness to compete and in the long run that is going to be a big benefit for us. We know how hard we have to play to succeed against really good competition."
Timothy had a nine-game winning streak snapped at York.
The Trojans, due to the school's annual Renew initiative, does not return to play until Saturday at Glenbard South.
Looking back at the first 13 games, Plasier, in his first season at the helm, is pleased with what he's seen.
"I'm happy with the way we have responded in our play," he said. "There still is big room for growth. We're getting good minutes out of a variety of guys. They are doing such a good job responding to coaching. They want to get better. We're very happy through 13 games."
Individually, Plasier has seen strong play of late from Matt Owens, a sophomore, and Michael Thomas.
"Right before the tournament, Matt Owens, our sophomore guard, played really well," said Plasier. "He also played very well in the tournament against Providence. Michael Thomas also has been playing really well. Prior to the tournament, the two of them were playing at a high level. That gives us second and third scorers that we need. Brandon Orange has been consistent in scoring for us. Those last few games where we were winning, we were getting those second and third scorers. That helps us and those two, Matt and Michael, have played well offensively."
Ty Merrick also has been a model of consistency in a variety of categories for Timothy. "Ty is one of those glue guys," said Plasier. "He gives us solid minutes every game. He rebounds well and controls the ball well. He's been invaluable to our ability to do what we need to do on both ends of the court."
Timothy brings a 5-0 record in Metro Suburban Conference Red Division play into the 2018 portion of the season.