IC Catholic Prep boys basketball team wins own holiday tournament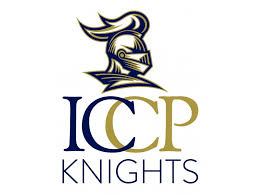 Go perfect 4-0 to claim the championship
By Mike Miazga
Correspondent
The IC Catholic Prep boys basketball team had itself a fine holiday season.
The Knights won their own IC Catholic Prep-Westmont tournament by going a perfect 4-0. IC Catholic Prep defeated Montini 56-52 to win the championship. The win moved IC Catholic Prep to 11-4 overall.
In earlier action, the Knights defeated Christ the King 41-22 in the semifinals of the tournament. After playing to a 4-4 tie in the first quarter, the Knights outscored Christ the King 12-3 in the second quarter and 14-6 in the third quarter to pull away.
Khali Saunders led the Knights with 12 points and 13 rebounds. Nico Gaudio had eight points, while Kevin Cheng had seven points. Alex Meurer had four points, eight rebounds and five assists. Kris Askew had five points and hit a 3-pointer.
The Knights also were tournament winners against Elmwood Park and Chicago Latin School.
In a 44-41 win against Latin, IC Catholic Prep used a 13-10 second quarter to take a 21-18 lead into halftime. The two teams each scored 12 points in the third quarter and 11 points each in the fourth quarter.
Saunders paced IC Catholic Prep with 14 points to go with 10 rebounds. Cheng had 11 points (1 three-pointer), while Meurer had 10 points (1 three-pointer). Gaudio had five points.