The score of a lifetime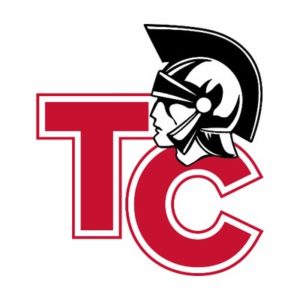 George Bosman and Ken Huizinga have been the official basketball scorekeepers at Timothy Christian for 50 years.
By Mike Miazga
Correspondent
In most cases, long-term labors of love start out of necessity.
Retired Timothy Christian teachers George Bosman and Ken Huizinga fall into that category.
Bosman and Huizinga are celebrating their 50th year as the official scorekeepers for home Timothy Christian boys and girls basketball games.
"We are the old guys," Bosman chuckled.
Huizinga added: "We have the best seats in the house."
Their trek to the scorer's table had a simple beginning. "They needed someone to score," said Bosman. "Ken and I grew up in Englewood and have been friends since grade school (the duo also went to college together, first at Trinity Christian and then Calvin College up in Grand Rapids, Mich.). He lives five doors away from me now. They asked us if we would do it and we enjoyed it and kept doing it. It's a lot of fun and you get a different perspective on the game."
So how many games has this dynamic duo done? Bosman offers a simple math calculation.
"We're scheduled for 53 games this year," he said. "Times that by 50 years. That's a lot of games."
Bosman said he and his partner have seen plenty of great games and teams over the years. "We had some great teams here in the late 1960s," he said.
Huizinga added: "It's fun being part of the program and watching all the great athletes who have come through Timothy and watching great players form other schools. We've had front-row seats for all of it."
One game, however, sticks out for Bosman and has a heck of a story behind it. Bosman and Huizinga were on the table for a game in the 1970s that pitted Chicago St. Michael's, at the time the No. 1 ranked team in Class A (when Illinois still had two classes for basketball) and they were at Timothy for a Class A regional title game against Walther Lutheran (now known as Walther Christian).
We let Bosman take it from here.
"I made a mistake," he said. "At halftime, the teams went in and there was a debate and a discussion about whether a shot should count. I erased the running score but did not erase the points where you write the score down. Walther ended up winning by one point.
"I went home and talked to my wife and she asked me how the game was. I said it was good but there was some controversy at halftime and that I had to change a score. It wasn't until the third period that I realized what happened. The Walther and St. Michael's books had made the same mistake. I called the tournament director afterward and said I made this mistake that ended up costing St. Michael's the tournament title."
Bosman noted the situation ended up on court. The end result was the game was played from halftime forward at Timothy on a later date.
"There were no spectators," he said. "Just the players, coaches and reporters. Walther ended up winning by one point again. It was an interesting time. It made the radio news. My brother-in-law living in Florida said, 'You are the guy who made the mistake.'"
Huizinga also has vivid memories of that game.
"It was the end of the half and a tip went in and it was counted at first," he said. "There was a conference and because it was a tip at the buzzer and the ball was not through the hoop at the time of the buzzer it was not good. The two was erased from the scoreboard and George erased the running score but not the individual score below. All three books had the different score and because George is the official book there was two more points on the board and Walther won by a point. That was the two points up on the board."
Huizinga added to Bosman's story by explaining the replay of the second half occurred the morning of the sectional playoff round starting out at Hinckley-Big Rock. "The gym was empty," he said. "They had new refs, a new scorekeeper and I stayed on as the timer. It was interesting because Walther still won by one point."
Ultimately, Bosman said the error turned out to be a positive and a teaching lesson.
"It's a positive thing as far as ethics and doing the right thing, even if it causes embarrassment," he said.
Bosman has one more story from that game to share.
"It was so loud in there that we used a gun with a blank in it to signal the end of the period," he said. "Ken hands me the gun and says to shoot it when it gets to zero. I shot it about a foot from his ear and I don't think he had hearing for a week. I'll never forget that."
Bosman said he loves the partnership he has with Huizinga but also enjoys the rapport he's developed over the years with referees and coaches.
"It's a great relationship," he said. "We enjoy each other's company and we also enjoy the refs. A lot of the refs know us. We have much respect for each other."
Bosman was a teacher at Timothy for 42 years. He taught sixth grade for 28 years with a math concentration and some language arts thrown in. He taught in the middle school for another 14 years with, again, a math concentration. Huizinga taught for 39 years at Timothy (Bosman continued teaching part-time after retirement). Huizinga taught eighth-grade science and math at the school.
"We were right across the hall from each other for many years," said Huizinga.
Bosman coached sports at Timothy for 40 of his 42 years at the school. He did one year of sixth-seventh-grade boys basketball and had a long run with the seventh-grade boys' program, while Huizinga coached the eighth-grade boys. Later, the two shifted over to the girls' side with Bosman coaching eighth-grade girls and Huizinga the seventh-grade girls.
The two have had a total of five offspring play in the Timothy Christian basketball programs (Bosman had three children play at the school and Huizinga had two). Bosman's youngest child, Kristi, was an all-state girls basketball player who made 365 career 3-pointers. Huizinga's two sons, Matt and Jon, now are assistant varsity boys basketball coaches at Timothy on first-year coach Scott Plasier's staff. Jon Huizinga was part of the 2005-2006 Timothy team that went 29-2. Bosman's son-in-law is Timothy athletic director and former boys basketball coach Jack LeGrand.
"It's probably how we keep our jobs," Huizinga said with a big laugh referring to LeGrand. "I'm joking."
Additionally, they ran a Saturday league on campus for sixth-, seventh- and eighth-grade players and later added fifth-graders and girls.
"We ran the program for about 20-25 years and just called it Saturday Basketball," he said. "It was set up for kids to play and the varsity kids would coach and ref. It was a lot of fun and it was a free program."
The same concept was started again about a year-and-a-half ago for girls in grades 5-8.
"We're still working with them on Saturday," Bosman said. "It's so much fun."
Bosman and Huizinga were on hand for last Friday's grand-opening event at the school's new Ward Athletic Center where both the girls and boys varsity teams were victorious against Chicago Christian (Huizinga's alma mater).
"Oh man, it is great," said Bosman. "The refs came in and said it was the equivalent of a major college gym. It's a gorgeous place to play. It has really high ceilings. It was a real pleasure to be part of the first game in the new facility. It was just awesome. What I like about the place is you walk in there and you have that big TV screen up there where you can watch the game in high-def."
Huizinga added: "It's fantastic. What a beautiful building, both the athletic center and the middle school. Everything is first class. The atmosphere was great. The boys game was very close. It reminded me of when we first started doing this and the gym would be packed. You had to get there by halftime of the sophomore game if you wanted a seat. The 1967-1968 and 1968-1969 teams were probably some of the best we've ever had (67-68 team went 26-2 and won a district title under coach Don Greenfield, while the 68-69 team went 25-4 and won district and regional titles).
"The 1979 and 1980 teams both went to state (1979 team took third in the state). It's been so much fun watching these teams and kids come through here. Most of the kids went through the Timothy system from kindergarten on so George would end up coaching them in seventh grade and I would coach them in eighth and then later we switched to the girls. So we coached a lot of these kids when they were younger and it was fun watching them progress."
Bosman and Huizinga have been asked how long they intend to keep scoring.
"I hope to do it as long as they let me," said Huizinga. "I let my fingers do the walking. We're not like referees where maybe their knees start giving out when they get older My fingers are still in pretty good shape."
Bosman has the same thoughts as his partner. "I've had such a great time doing this," he said. "People have asked me how long I'm going to continue to do it. My answer is when they find me face down on the table with Ken going, 'Boz, Boz.' We enjoy it. We wouldn't miss doing it for the world."