Scorza playing well for Addison Trail girls basketball team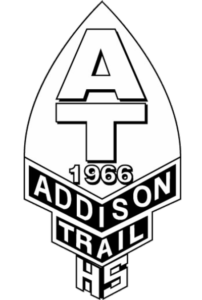 Blazers in midst of Lisle tournament.
By Mike Miazga
Correspondent
One key bright spot for the Addison Trail girls basketball team has been the play of senior Nicci Scorza.
Scorza, through late last week, was averaging 12.5 points per game to go with 8.5 rebounds per contest.
"Nicci is playing really well for us," said Addison Trail coach Rob Schader.
Through late last week the Blazers were 3-7 overall. In recent action, Addison Trail lost 68-35 to Downers Grove South in a West Suburban Conference Gold Division game. The Blazers also lost to District 88 neighbor Willowbrook 61-42 in WSC Gold play and dropped a 39-30 non-conference game to Elgin Larkin.
"We are starting to play better and harder at this point, but we're just not hitting a lot of shots," said Schader. "That's what is really hurting us. Our field-goal percentage is right around 32 percent and we're averaging around 22-23 turnovers a game."
Despite the shooting struggles, Schader is seeing progress. "All the kids are playing and all the kids are playing hard, but the baskets are not falling for us," he said. "We're also missing a lot of free throws."
Schader liked the effort his team gave in the conference loss to Downers Grove South.
"I thought we played well against Downers South, but the outcome was not what we were hoping for," he said. "We shot 12-for-22 from the free-throw line and missed some shots."
Addison Trail recently played Glenbard East in a non-conference game. The Blazers now are in the midst of the Lisle Christmas tournament. The Blazers opened play in the tournament against Timothy Christian and will face either Elgin Harvest Christian or Chicago Christian today in the second day of the tournament.
After completing play at Lisle on Saturday, the Blazers return to action Jan. 9 on the road against West Chicago.
Addison Trail boys basketball
The Addison Trail boys basketball team dropped a recent 59-47 West Suburban Conference Gold Division game to Downers Grove South.
The Blazers then opened play in the Jacobs tournament where it defeated Chicago Kennedy by a 66-46 count. Addison Trail then lost 50-37 to Woodstock Marian Central in the second round of the tournament.
Addison Trail concludes play at Jacobs today. The Blazers return to action next Wednesday in a non-conference game at Streamwood before returning to conference action next Friday at Leyden.