Elmhurst business on short list for sexual harassment claims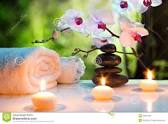 Atty. General opens investigation into Massage Envy
By Dee Longfellow
For The Elmhurst Independent
Massage Envy in Elmhurst has turned up on a list of locations throughout Illinois, which are currently under investigation by Attorney General Lisa Madigan, who is looking into allegations that several customers of the chain have reportedly been sexually assaulted during a treatment session.
The story broke last week when it was learned that several customer complaints had been issued about several of the business locations, which are franchisees of Massage Envy. There is a Massage Envy location at 191 So. Rte 83 in Elmhurst, which included on a list of those Madigan is looking into.
On Wednesday, Nov. 29, Madigan's office announced that she had issued subpoenas to the Arizona-based company, resulting from a report that appeared on Buzzfeed, claiming as many as 180 customers had reported begin groped or sexually assaulted by employees of Massage Envy, including several accusations in Illinois.
A former employee of the Massage Envy location in Naperville pleaded guilty to battery after a woman accused him of cupping her breasts and rubbing her nipples during a treatment she had received in 2013. The massage therapist reportedly told the woman he was "sorry, I shouldn't be doing that," according to the release from Madigan's office.
Madigan said she is looking into Massage Envy's company policies, employee training and the handling of complaints and accusations related to sexual assault and inappropriate behavior.
Massage Envy has 40 location in Illinois and more than 1,100 franchises nationwide.
"Despite multiple lawsuits, police reports and complaints by women, Buzzfeed found that many claims were mishandled and the company's policies and procedures for reporting and addressing sexual assault allegations were vague or unclear," Madigan said. "I appreciate the women who have reported the sexual assaults they experienced during their massages. I issued subpoenas to Massage Envy because the public has a right to know what Massage Envy's policies are and what steps the company takes to present and address sexual assaults."
Incident in Elmhurst in 2014
In September 2014, a massage therapist at the Elmhurst Massage Envy location, 191 S. Route 83, was arrested for battery after police said he touched a client's crotch. Two months later, the client filed a lawsuit against the massage therapist, Thaddeus Scott-Chew of Chicago, and the Elmhurst location, saying Chew touched her privates without her consent and claiming the incident caused her emotional distress. The Illinois Department of Financial and Professional Regulation refused to renew Scott-Chew's license, which expired shortly after the incident. Scott-Chew was ultimately found not guilty by a jury in 2015, according to court records, and a lawsuit filed against the Elmhurst Massage Envy location was dismissed.
Company CEO 'sickened' by accusations
According to a story in the Business Insider, Joseph Magnacca, CEO of Massage Envy, sent an email to customers, apologizing for the claims of sexual misconduct, saying he was "sickened" to learn of the many incidents and company's failure to respond properly. Magnacca pledged that he would make the appropriate changes to company policy and enforcement of that policy to protect consumers.