Bond set at $50,000 for Chicago woman charged with possessing a stolen motor vehicle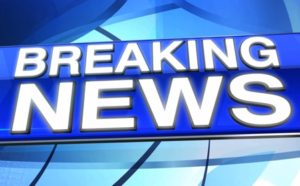 DuPage County State's Attorney Robert B. Berlin and Elmhurst Chief of Police Michael Ruth announced today that bond has been set for a Chicago woman accused of stealing a woman's car from the driveway of an Elmhurst home. Jamesha McChristine, 19 (d.o.b. 2/11/1998) of 7942 S. Langley, appeared in Bond Court this morning where Judge Joseph Bugos set bond at $50,000 with 10% to apply.
It is alleged that on Wednesday, December 20, 2017, at approximately 3 p.m., McChristine was in a vehicle traveling on Grantley in Elmhurst with seven other people when she saw the victim exit her car and left the car running in the driveway. It is alleged that upon seeing this, McChristine got out of the car she was in and entered her victim's car through a door that was not fully closed. It is further alleged McChristine then drove away in the victim's car and that the other seven individuals also fled the scene. It is alleged that the victim witnessed McChristine steal her vehicle and that she immediately contacted the Elmhurst Police Department. It is alleged that as she drove the stolen vehicle, McChristine crashed the stolen vehicle into two parked cars in Elmhurst as well as a fence and landscaping owned by the city of Elmhurst. McChristine was eventually apprehended following a car chase in Forest Park. It is further alleged while driving in Forest Park, McChristine crashed her vehicle into an apartment building and then attempted to flee on foot before being apprehended. The seven other individuals allegedly with McChristine were all apprehended and charged with misdemeanor offenses.
"The brazen conduct alleged against this defendant is simply outrageous," Berlin said. "Thankfully, due to the outstanding work of the Elmhurst and Forest Park Police Departments, Ms. McChristine was apprehended and will now have to face the charges before her. I would like to thank the Elmhurst and Forest Park Police Departments for their outstanding police work apprehending the defendants accused in this case. I would also like to thank Assistant State's Attorneys Matthew Dambach and Dan Fawell for their efforts."
"I am thankful for the citizens who alerted police and the dedicated officers who apprehended all 8 of the suspects," Ruth said. "The Elmhurst police remain committed to the highest level of service and protection to our community."
In all McChristine has been charged with one count of Unlawful Possession of a Stolen Motor Vehicle (Class 2 Felony), two counts of Criminal Damage to Property (Class 4 Felony) and one count of Criminal Damage to Government Supported Property (Class 4 Felony).  Her next court date is scheduled for January 2, 2018, in front of Judge Brian Telander.
Members of the public are reminded that this complaint contains only charges and is not proof of the defendant's guilt.  A defendant is presumed innocent and is entitled to a fair trial in which it is the government's burden to prove his or her guilt beyond a reasonable doubt.