Addison Trail wrestling team off to hot start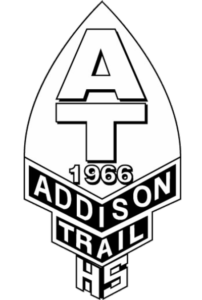 Three Blazers wrestlers win first seven matches.
By Mike Miazga
Correspondent
The Addison Trail wrestling team went 2-1 at a recent quadrangular meet hosted by Glenbrook North.
The 2-1 mark upped the Blazers overall record to 5-2 on the young season.
"We're having a good season," said Addison Trail coach Rob Serio. "We're young, but we're pretty good."
Addison Trail started the season with a 39-29 loss to Maine West in a meet where the team was shorthanded.
The Blazers came back to defeat Palatine 66-10 and Highland Park 46-23 before opening West Suburban Conference Gold Division action with a 42-24 win over Morton.
At Glenbrook North, the Blazers downed Niles Notre Dame 50-15, lost to Conant 40-30 and defeated Glenbrook North by a 59-13 count.
"These kids are young," said Serio. "We only have two seniors, but all these kids have experience. They all have been wrestling since they were a kid. It's been a lot of fun. They listen. It's so much easier coaching when you have kids who listen. And they are having a very good time."
Serio has three wrestlers on the roster who got off to 7-0 starts individually.
Junior Guillermo Juarez, freshman Jake Matthews and sophomore Nick Skamra all had 7-0 records through late last week. Juarez wrestles at 106, while Matthews is at 132 and Skamra is at 195. Serio noted Matthews could also wrestle at 132.
Junior 145-pounder Brian Reyes is 6-1, as is senior 220-pounder Adal Sanabria.
"I knew we had a chance to be pretty good because of the amount of time these kids put in during the offseason," said Serio. "I knew we could be pretty decent. These first couple of weeks, the kids have been wrestling hard and working hard and it's paying off."
Matthews, who has been written about previously in these pages for his youth wrestling successes, has fared well in his debut high-school season.
"Jake has wrestled some tough kids," said Serio. "Jake is tough. He has wrestled a sectional qualifier already and scored a technical fall. All of his wins so far have been by tech fall or by pin—every kid."
Serio noted Skamra has pinned every wrestler he's faced and added that all seven of Juarez's wins have been by sizable margins.
"Guillermo has beaten everybody pretty handily," he said. "He was an All-American this off-season. He's doing great."
Serio expects another competitive season inside the WSC Gold.
"I wasn't exactly sure what Morton would bring to the table," he said. "They are tough and well-coached, but a little younger. They had four or five returning guys so we didn't know what to expect. I think we are right there in the conference, right in the hunt. Downers Grove South is good, Hinsdale South is decent and Willowbrook is good. Those always are good duals when we face those teams."
Speaking of Willowbrook, Addison Trail heads to Villa Park tonight for the annual meet between District 88 neighbors.
"That should be another good one," said Serio.