Wilmington (10-1) at IC Catholic Prep (10-1)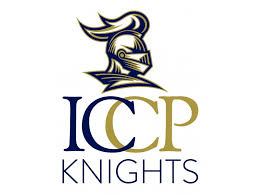 What: Quarterfinals of the Class 3A state football playoffs
When: Friday or Saturday (Check IHSA.org for day and time)
Where: Lewis Stadium at Plunkett Athletic Complex, Elmhurst
Seeds: Wilmington is the No. 8 seed on the top half of the Class 3A bracket; IC Catholic Prep is the No. 5 seed.
Up next: The winner of this game faces either No. 2 Williamsville or No. 3 Byron in the state semifinals.
Outlook: This is a rematch from last year's Class 3A quarterfinals. IC Catholic Prep defeated unbeaten Wilmington 48-14 at home to advance to the semifinals. The Knights went on the road last week to No. 4 seed Peotone and got things done with a good mix of run and pass. Lazerick Eatman scored three total touchdowns in the contest and has gone over the 1,000-yard rushing mark for the season. Eatman has 125 carries for 1,005 yards (8.0 yards per carry) and 16 touchdowns. Quarterback CJ West has thrown for 1,590 yards and has an impressive 23 touchdown passes against only two interceptions. Wilmington, the No. 8 seed on the top half of the bracket, upset No. 1 seed Farmington 37-12 in the second round. Wilmington plays in the same Interstate Eight Conference Small Division as Peotone, last week's opponent for IC Catholic Prep, does. Wilmington won the conference with a 5-0 record and beat Peotone 27-21 at Peotone. Wilmington won its first-round playoff game against Elmwood-Brimfield (30-14), an IC Catholic Prep playoff foe from two years ago. IC Catholic Prep is 35-3 over the last three seasons. Looking ahead, if IC Catholic Prep wins this game, it either will host Williamsville (11-0) in the semifinals or head up west of Rockford to play Byron (11-0).