Willowbrook football team headed back to state quarterfinals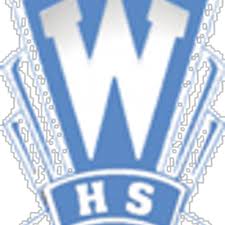 Palma runs in girls cross-country state meet.
By Mike Miazga
Correspondent
It's back to the state quarterfinals for the Willowbrook football team.
The Warriors were 29-10 winners over visiting DeKalb in a Class 6A second-round playoff matchup in Villa Park.
The win moves Willowbrook, the No. 4 seed in the top half of the Class 6A bracket, to 10-1 on the season and puts the Warriors on a bus to northwest suburban Crystal Lake for a showdown with No. 1 seed and 11-0 Prairie Ridge in the 6A quarterfinals on Saturday at 1 p.m.
Willowbrook advanced to the state quarterfinals last season as well, finishing with an 8-4 record.
In the win against DeKalb, the Warriors held leads of 3-0 and 9-0 before DeKalb scored a touchdown to make it 9-7. That's as close as the Barbs would get. Willowbrook led 15-7 and DeKalb cut it to five points at 15-10 before the Warriors scored two more touchdowns for the final margin.
Running back Jack Jessen scored three rushing touchdowns and Chris Diaz added another touchdown for Willowbrook.
Willowbrook's 10 wins ties it for the second-most in school history. The 1974 team went 10-2. The school record is held by the 1975 team that went 11-1. This is Willowbrook's fourth playoff appearance under coach Nick Hildreth in his seven years at the helm.
Willowbrook girls cross country
Willowbrook girls cross-country runner Victoria Palma concluded her junior season by finishing 77th at the recent Class 3A state finals meet held at Peoria's Detweiller Park.
Palma finished with a time of 18:01 and had a mile split of 6:00.1.
Palma earned a trip to the state finals by placing 18th at the Lake Park sectional with a time of 18:20 and also finished 11th at the Wheaton North regional with a time of 18:22.
Palma also finished 10th at the West Suburban Conference Gold Division meet with a time of 19:12.30.
Addison Trail-Willowbrook girls swimming
At the recent West Suburban Conference Gold Division meet, Addison Trail-Willowbrook's Elissa Haake won both the 100 and 200 freestyle conference titles. Haake broke the WSC Gold conference record in the 100.
AT-Willowbrook competes in the Downers Grove North sectional Saturday.