Timothy Christian boys soccer team wraps up another successful year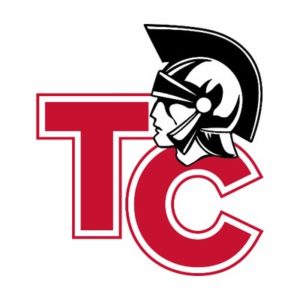 Trojans won 17 games and advanced to sectional championship game.
By Mike Miazga
Correspondent
While the outcome was not what the Timothy Christian boys soccer team had hoped for, the effort and improvement most certainly was.
The Trojans finished their 2017 campaign recently with a 3-0 loss to Wheaton Academy in a Class 2A sectional championship game. Wheaton Academy went on to finish third in the state.
"It was one of our best games of the year," said Timothy Christian coach Steve Fernandes. "Wheaton Academy is a very solid team. We made a few mistakes that ended up being very costly. The second half we created some good opportunities for ourselves. We created a penalty kick, but couldn't put it away. Their keeper made a great save."
Timothy reached the Class 1A sectional final by scoring a 3-2 win over Kaneland. "That game was kind of the opposite of the Wheaton Academy game," said Fernandes. "There were not a ton of chances, but we did a great job finishing the chances we did create. I think in the first half we had three shots on goal and made two goals. We figured things out against Kaneland, but could not put it away against Wheaton Academy."
The Trojans finished the season 17-7 overall.
"We had a really good year," said Fernandes. "More so than any other year, from start to finish we made huge strides. We lost to Wheaton Academy 9-1 in the first game of the year and lost to them 3-0 in the last game of the year and created some pretty good chances against them. I was very happy with the way the season went overall."
Michael Martens led the Trojans in scoring with 30 goals and 22 assists. Jimmy Allen, who was injured part of the season, had 21 goals and four assists.
Allen went over the 100-goal mark for his career this season, ending with 108.
Martens was joined on the all-Metro Suburban Conference Red Division team by Matt Van Zeelt, Connor Teune, Isaiah Whitaker and freshman Mike Vogt.
Martens was named to the all-sectional team.
"These guys figured things out," said Fernandes. "Isiah was sort of our lock as a defender. He was very consistent. He's fast and strong and better with the ball. He missed last year with injury and came back and did an amazing job. Matt came into his own this season. He was in a new spot at center back and did awesome. Connor contributed in many ways for us. He had 10 or 11 goals and a decent amount of assists. Mike Vogt is a great defender. He works hard and didn't miss a single game. He played tremendously and gave us a great effort."
Fernandes said the future remains bright for the Trojans, but replacing standouts Martens and Allen will be a tough task. "There are two sides to our future," he said. "We lose only three seniors, but all three of them were starters and Mike (Martens) and Jimmy (Allen) are some of the best players that have ever played in the program. It's going to be tough to replace them. The good thing is we return a lot of guys with a lot of skill. We definitely have a bright future."