Police investigate armed robbery associated with Facebook sale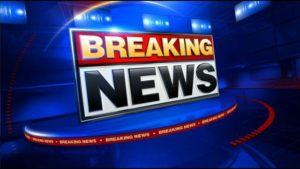 Elmhurst Police are investigating a reported Armed Robbery that occurred on Monday, Nov. 27 at 8:14 p.m. at 100 block of E. North Avenue.
A 19-year-old victim told police that he responded to a Facebook post offering an I-Phone 7 for sale.  The victim met with two people described as black males in their late teens to early 20s, 5'11" to 6' tall, wearing black generic hoodies.
The police report said that in the 100 block of E. North Avenue, one of the suspects produced a handgun and announced a robbery.  The suspects took the victims cash and fled eastbound on North Ave in a 2006 Chevrolet Astro Van, which had been reported stolen from Hammond, Ind.
Elmhurst residents are reminded that on-line transactions that require a face-to-face meeting can always take place in the lobby of the Elmhurst police station. The police lobby provides for a safe environment and helps to discourage an improper transaction. The police lobby is open to the public and staffed 24 hours a day.
Anyone with additional information about this incident is asked to contact the Elmhurst Police Department at 630-530-3050.