IC Catholic Prep's Chaidez lauded for her character and hard work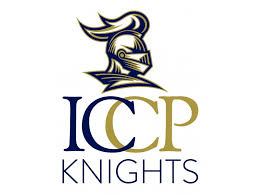 Knights boys cross-country team makes strides this fall.
By Mike Miazga
Correspondent
Talk about a heck of a debut
To say the least, IC Catholic Prep freshman girls cross-country runner Frankie Chaidez had herself quite the postseason.
Chaidez started the postseason by placing fourth at the Metro Suburban Conference Blue Division meet with a time of 19:45.73.
At the Class 1A Lisle regional the next weekend, Chaidez finished 1st with a time of 19:06. She followed that up by finishing second in 18:28 at the Class 1A Lisle sectional to earn a berth in this past weekend's Class 1A state finals.
In Peoria on the famed Detweiller Park course, Chaidez finished third in the state with a personal record 17:47, becoming the second Knights' girls cross-country runner to ever earn a Top 10 medal (joining Natalie D'Agostino in that elite company).
IC Catholic Prep girls cross-country coach Dawn Calcagno raves about Chaidez both as a runner and as a person, noting the freshman played both volleyball and ran cross country this fall.
"She only missed volleyball practice to compete in Saturday cross-country meets," said Calcagno. "This young lady keeps extremely busy. She continues to remain involved in several activities at school."
Several might be an understatement. Chaidez is part of the Math Club, Athletic Leadership Council, Student Council, is a Knights ambassador and also serves on a peer group of IC Catholic Prep students (Knights' KORT).
Chaidez is a Visitation Catholic School graduate who earned the Kazma scholarship through the Diocese of Joliet Catholic Education Foundation. She also earned the Arts Alive scholarship from Visitation for her role in Shrek Jr.
Calcagno said Chaidez points to teammates Alia Johnson, Julissa Unzueta, Annie Guinan, Jaida Smith, Juanita Herrera, Anna Gendusa and Peyton James "as motivation to excel and continue to build a young program."
Calcagno noted this is the first time in the program's history that the Knights have been able to compete as a full team in the postseason. The Knights were second at the Class 1A Lisle regional earlier this fall.
"Frankie exemplifies exactly what we want to see in a young woman at IC Catholic Prep," said Calcagno. "She is motivated, hard-working and is a great teammate. We are blessed to have her on our team. Frankie has set the bar high for future girls cross-country runners at IC Catholic Prep."
IC Catholic Prep boys cross country
The IC Catholic Prep boys cross-country team recently competed in the Class 1A Lisle sectional.
"It was a snowy and cold day for the sectional meet, but despite the weather we were ready to run," said Knights coach Jeff Fredrickson.
Senior Casey Kristie had what Fredrickson termed his best race of the year. He took 57th place with a time of 18:06. Senior Pat Shannon was 70th with a time of 18:26.
"I am proud of my senior runners," the coach said. "Casey has been on the team four years and has worked very hard. I give Pat credit for returning after sitting out a year."
The Knights took 15th as a team in the sectional. "We have a young team returning next year and Fabian Perez will be our only senior," said Fredrickson. "But, the sophomores have a lot of big-meet experience and should perform well next year."
Earlier, the Knights competed in the Class 1A Lisle regional where they finished fourth and earned a trip to the sectional as a team.
"Casey and Pat have been leading our young runners all season and the regional was no exception," said Fredrickson.
Shannon was 15th in 18:31, while Kristie was 19th in 18:40. Sophomore Zach Jordan was 33rd with a time of 19:49.
"Another pleasant surprise performance came from Zach," said Fredrickson. "It was an outstanding meet for the seniors and I am very proud of them and the team."
To round out the regular season at the Tiger invitational where Shannon sat out the race with an injury.
"I want Pat to be healthy for the upcoming weeks," said Fredrickson at the time. "He and Casey are the leaders of this team and both the keys to our success. Since our meet with Valeo Academy and Christ the King, they have been running together. The two of them pace each other and pass runners throughout the race. I am really proud of them not only on the course but also during workouts. They always push each other to meet their times in practice."
Fredrickson also lauded Perez's improvement. "Another runner who has shown great improvement is Fabian," he said. "He is a junior who has been on the team since freshman year. Fabian has made great strides, no pun intended."
Fredrickson explained his strategy was to run the underclass runners at their own level at the conference meet. "I want them to have a taste of success at their own level before running in the regional," he said.
Fredrickson noted the team's top three frosh-soph runners heading into the conference meets were Jordan, sophomore Dominic Guadio and freshman Liam Darce.
"I am really proud of the way this team has come together throughout the year," the coach said.