Fenton boys cross-country team finishes 23rd in state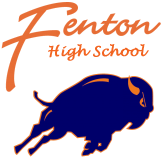 Bison girls volleyball team celebrates many positives.
By Mike Miazga
Correspondent
The Fenton boys cross-country team wrapped up its season by finishing 23rd at the Class 2A state finals held at Detweiller Park in Peoria.
Fenton finished with 547 total points. Cristian Sanchez led the Bison with an 84th place finish in 16:03. He averaged 5:20.8 per mile. Randy Almarales finished 141st with a time of 16:33, while Jeremy Lodewyck was 146th in 16:35. Michael Lieggi placed 157th (16:45) and Alex Whyte rounded out the Fenton scoring with a 170th place finish (16:56). Sophomore Samuel Elizondo also ran and finished 176th (17:01), while Chris Zavala was 204th with a time of 17:49.
Fenton girls volleyball
The Fenton girls volleyball team ended the season 13-22 overall and 1-11 in Metro Suburban Conference Blue Division action.
The Bison lost to Maine South 26-24, 25-19 in the regional quarterfinals.
"We had the lead for most of the first game before Maine South made a late run," said Fenton coach Kelly Kleidorfer.
Kleidorfer lauded the play of senior captain Kasia Zalewska in the playoff match. "Kasia finished her career with a very solid match," she said.
On the statistical front, Agata Kukielko led the Bison in service aces this season with 54. Vicky Krzyszkowski led the team in kills with 188 and blocks with 47.
Mackenzie Miller set a school record with 440 setting assists. Kukielko finished the year with a team-high 154 digs.
Krzyszkowski earned all-Metro Suburban Conference Blue Division honors.
Kleidorfer said Fenton's biggest strides this season came on the defensive end.
"Our team defense was our biggest improvement this season," she said. "We did a great job of keeping the ball in play a lot more than in years past."
Fenton also broke a lengthy conference losing streak this season. "Getting that conference win this year meant a lot to the entire program," said Kleidorfer. "We really wanted to show that we could get a win before the conference realignment next season. The girls had worked so hard for four years and that win will be remembered for a long time."
Kleidorfer was a big fan of the team's character this season. "We really liked that the girls showed up just about every match ready to compete no matter who we were playing," she said. "There was no more feeling like we didn't have a chance."
The coach also cited strong play from Isabella Wielga and Julianna Krebasch. "Isabella made a big impact not only when she was playing but also when she missed a month with a thumb injury," she said. "She always was there to help her teammates. Julianna also made a huge impact in the middle. That gave us two middles we knew were a threat at all times. Teams had to respect our middles all season long."
Kleidorfer likes where the program is headed. "The future is very bright," she said. "We only had three seniors this season and the JV team finished the season strong. We have girls playing club and that is only going to help us next season. Also, the realignment of the conference will be a huge boost."