Chicago man charged inresidential burglary at Elmhurst College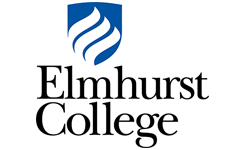 Elmhurst police have arrested and charged a 35-year-old Chicago man with Residential Burglary after he entered an occupied college dorm room and took a credit card from a student's purse inside of the residential dorm room. Police have charged Joseph A. Phillips, of 756 S. Kostner, Chicago, with one count of Residential Burglary.  He is currently being held at the DuPage County Jail on a $150,000 bond.
The victim told police that at 1:10 p.m. on Saturday, Nov. 17, she was in her dorm room at Elmhurst College's Cureton Hall when she discovered a male/black with braided hair with blond dyed tips in her dorm room looking inside of her purse. The suspect was also wearing a Chicago Bulls cap and a blue sweatshirt.
When she confronted the suspect, he said he was looking for some napkins and quickly fled the scene on foot. A short time later, police were alerted that the suspect attempted to use the victim's credit card at the Wal-Mart in Northlake. With the assistance of eyewitnesses and technology, police were able to identify the suspect and subsequently take him into custody late Monday. It was further discovered that the suspect was wanted on several outstanding warrants.
The public is reminded that an arrest is not evidence of guilt and that all defendants in a criminal case are presumed innocent until proven guilty in a court of law.