Burglary suspects crash into police squad attempting to flee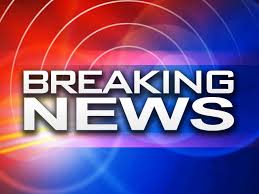 Three of four found later; one had loaded handgun
By Dee Longfellow
For The Elmhurst Independent
Early Monday morning, Nov. 27, the Independent learned that Elmhurst police were seeking suspects in a garage burglary that took place about 5 a.m. on the 600 block of Fay. Acting on a report, officers proceeded to the area and upon arrival, tried to stop a vehicle whose occupants were attempting to escape. In the process, one of the suspects' vehicles struck a police squad car in front of a residence at 429 West Ave., causing the suspects to flee on foot eastbound on Fremont.
The suspects had two vehicles in their possession. It was later learned that the cars were both stolen, one from Elmhurst, the other from Villa Park.
A manhunt was launched by Elmhurst along with other surrounding police agencies and police K-9 dog units. Officers established a perimeter and, with the assistance of the other units, began a systematic search of the area.  Eventually, three suspects were located at: 463 W. North Ave; at North Ave & Ridgeland; and on the 400 block of West Ave. Police recovered a loaded handgun from one of the suspects.
A fourth suspect remains at large and is still being sought, but is believed to have fled the area.
As a result of the incident, Emerson Elementary and Churchville Middle School operated under an emergency Late Start on Monday morning.  District 205 reminded residents with children in the school system that emergency-related Late Start information is available on the District 205 website under Resources -> Quick Links -> Emergency Closings.
Police said the investigation remains ongoing. Because the suspects may have been entering unlocked cars and garages in order to steal items of value and cars with keys in the ignition, police are reminding citizens to "Lock It or Lose It" – even if it's in the garage.
Anyone with information about this incident is asked to contact the Elmhurst Police at 630-530-3050.