Saucedo playing well for Addison Trail boys soccer team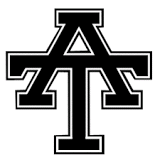 Mora and Juarez also providing scoring help.
By Mike Miazga
Correspondent
The Addison Trail boys soccer team has received numerous key contributions in recent weeks.
Senior forward Luis Saucedo had three goals in a recent four-game stretch. "Luis is really stepping up of late," said Addison Trail coach Ryan Dini. "He is a senior forward who is finding ways to score. This is much-needed for us. We hope it continues for the rest of the regular season and into the playoffs."
Also helping the Blazers on the scoring front are Melvin Mora, who had four goals through late last week out of his midfield position, and Martin Juarez who had two goals and two assists.
Addison Trail was 3-9-3 through its first 15 games of the season and had a 2-1 record in West Suburban Conference Gold Division play through its first three league games.
In recent action, Addison Trail lost 2-1 to Glenbard West and 2-1 to York. The Blazers also lost a pair of 3-1 contests to Leyden (conference) and Neuqua Valley.
Overall, the Blazers continue to work on their offensive game. "Offense has been a struggle this year," said Dini. "We have only scored two or more goals in three games this year (out of the first 15). We have lost a lot of 2-1 games this season. Our inability to score goals has hurt us. We have moved some players around to try and find a spark on offense. We aren't finishing like we have in years past."
Dini has seen improvement in the corner-kick department. "Our set plays have improved as well on corner kicks so this will help get more goals on the board," he said.
On the flipside, Dini has been quite pleased with the team's defensive efforts. "Our defense has been pretty solid all year," he said. "We have let up two or fewer goals in nine out of the 15 games. We are playing many top teams in the area and state so that is pretty impressive. Of our six defenders we rotate, five are juniors so this is a great sign for next season."
Contributing at a high level recently on defense has been junior center back Eduardo Huerta. "Eduardo has really played well," said Dini. "He controls our defense and is so calm when he has the ball. He makes good decisions and has speed to cover up mistakes."
Addison Trail also has received a jolt from junior goalie Sam Sandoval. "Sam has really stepped up of late," the coach said. "He has made some amazing saves and has a lot of confidence on the soccer field. Other coaches have taken notice. I really like how he has competed to become the starter for us."
Sandoval shares time in goal with senior Jean Avila. "Jean plays about half the games," said Dini.
Addison Trail hosted Morton earlier this week in another WSC Gold game.
"The team is staying positive and still working on finishing well in conference," said Dini. "We are trying to finish in the top three spots. Our group is motivated and competes. We knew we are better than what our record says. We have played one of the toughest schedules in the state and have competed in almost every one of those games. Our team knows what it takes to win. We just need to score more goals to get the job done."