Man shot at York and Diversey in Elmhurst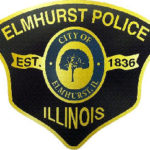 Update:
Persons of interest held in custody at Elmhurst Police headquarters for Saturday shooting
Elmhurst police continue their investigation of a shooting which occurred on October 28, 2017 at 2:13 p.m.  The incident was initially reported to police as a possible car crash in the area of York & Diversey in Elmhurst.  Responding officers discovered a 65-year-old man suffering from a gunshot wound to the face.  It was learned that the victim was shot by the occupants of a vehicle traveling south on York Rd. There may have been a traffic dispute immediately prior to the shooting. The victim was transported to Elmhurst Hospital by Elmhurst Paramedics and was reported to be in stable condition. The victim's wife who was a passenger in the car was not injured.
Elmhurst detectives are speaking with several people of interest related to the shooting at Elmhurst Police headquarters. Video from the area continues to be reviewed and a handgun has been recovered.
This incident remains under active investigation by the Elmhurst Police Department.