"It's 2017, Where is the ERA?"
League of Women Voters welcome speaker from Illinois NOW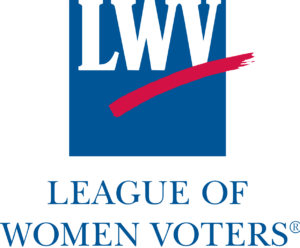 Join the League of Women Voters of Elmhurst on Thursday, Oct. 26 at 7 p.m. at the Elmhurst Public Library, 125 S. Prospect Ave.,  as Illinois NOW Vice President of Communications Michelle Fadeley presents information on the Equal Rights Amendment (ERA) coalition in Illinois and its statewide strategy to have Illinois as the 37th of the 38 states needed to ratify this amendment to the Constitution.
The ERA proposes that "equality of rights under the law shall not be denied or abridged by the US or by any state on account of sex." Passed by both branches of Congress in 1972, the ERA needs 3/4 of the states (38) for it to be ratified and added to the US Constitution.
The League of Women Voters of Illinois is part of ERA Illinois working for ratification in Illinois.  For that to occur, there must be a 3/5 majority vote of support in both the Illinois House and the Illinois Senate.
The League of Women Voters of the US supports equal rights for all regardless of sex. The League supports action to bring laws into compliance with the ERA: a) to eliminate or amend those laws that have the effect of discriminating on the basis of sex; b) to promote laws that support the goals of the ERA; c) to strengthen the enforcement of such existing laws.  For further information, go to lwvelmhurst.org.
This program is open to the public and not an Elmhurst Public Library program.