Fenton football week 8 preview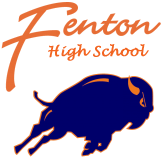 Wheaton Academy (3-4, 0-3) at Fenton (2-5, 0-3)
When: Friday, 7:15 p.m.
Where: Fenton High School, Bensenville
Last week: IC Catholic Prep 59, Wheaton Academy 7; Riverside-Brookfield 52, Fenton 12
Last year: Wheaton Academy 53, Fenton 7
Outlook: Somebody is winning their first Metro Suburban Conference Blue Division game of the year here. Both teams are coming off lopsided Week 7 losses. Wheaton Academy is still in the hunt to become playoff eligible with five wins. Wheaton Academy's wins are against West Chicago (21-0), Chicago Christian (47-7) and Elmwood Park (21-17). Wheaton Academy lost 20-9 to Riverside-Brookfield (Fenton lost 52-12) and 27-23 to Glenbard South (Fenton lost 24-20).